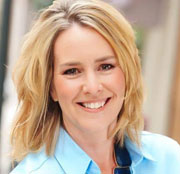 EMPOWER YOUR MUSE, EMPOWER YOUR WRITING SELF by Kelly L. Stone
START DATES:
September 7, 2021
October 18, 2021
DURATION: 4 weeks
LOCATION: Private listsev
FEEDBACK: Instructor feedback and group discussion
COURSE DESCRIPTION: Learn how to tap into the power of your subconscious mind to achieve writing success. Based on the instructor's book LIVING WRITE: The Secret to Bringing Your Craft Into Your Daily Life.
Fee includes EITHER a free critique of any genre, up to 10 pages, or a 15 minute one-on-one phone consultation with the instructor on any topic related to writing (must be scheduled prior to the end of class).
Kelly Stone is an awesome and patient teacher. Thanks to her I am able to say 'I am a writer!'. Her classes TIME TO WRITE and EMPOWER YOUR MUSE have changed my writing life! Do yourself a favor and take both courses! ~ Debra Hosey

Taking Kelly's classes and interacting with her has been a wonderful experience for me. She has given me both inspiration for my writing and insight into my dreams. She listened, discerned, and helped bring new life and a new spring budding to a plant that had laid dormant for a long winter's time. Thank you. ~ Rae Stabosz

Kelly is an amazing teacher; I so recommend Kelly's classes and books! ~ Kelsey Browning, student and published author

If you fancy yourself a writer, or don't, but want to try your hand at it, check out Kelly's course. Be curious. Try it. You won't be disappointed. ~ Denise Amick, student

The lectures and exercises have been very helpful and exactly what I needed to jump start this work that is so important to feeding my spirit. Thank you for the time, effort and thoughtfulness with which you approached the class. ~ Karen Vernon

Thanks to your course, I am on track to finish my writing project. ~ Donna E.

Kelly's class was incredibly useful. She introduced a number of ways to effectively break through perceived creative blocks; tap into unconscious writing superpowers; and stimulate those atrophying writing muscles with great exercises, homework, and lectures. I didn't feel overwhelmed; on the contrary, I looked forward to doing the assignments. I felt like—yes!—this woman really really gets what goes on in the mind of the writing creative. A big bonus: my writing confidence has gone up! Thank you, Kelly! ~ Elana G.

I took TIME TO WRITE and it helped me get focused on my writing. I just signed a contract for my first book deal. I couldn't have gotten here without you and your class. THANK YOU!! ~ Elke Feurer, published author

The exercises Kelly provided were great and I plan to use them for a long time to come! ~ Barbara B.

Thank you so much for a wonderful class. I have learned a lot and I'm grateful for your feedback. ~ JJ Crater

Thank you for the feedback, lectures and reading material. I found this class to be inspiring and thought provoking on many levels. ~ Melisse Perre

Excellent presentation loaded with ideas. ~ Josh B.

"I'm a newbie to it all, so this was great. The class was very informative and helpful." ~ Jessi H.

"Your insider tips were very helpful." ~ Tom H.

"You have combined your writing talent with your psychology background, and the result is a winner!" ~ Carolyn F.

"I have always wanted to write and now I truly feel like I can."
~ Jennifer G.

"I have a 'burning desire to write' fiction and you...have shown me the way." ~ Donna A.
WEEKS AT A GLANCE:
Week One: Developing a Writer's Mindset
Learn key components of a writer's mindset.
Week Two: Goal Setting and Subconscious Mind Techniques for Reaching Them
Setting SMART goals and programming the subconscious mind to help attain them.
Week Three: Controlling Your Thought-Feeling-Behavior Cycle
Identifying self limiting thoughts, feelings, and behaviors and learning how these impact writing habits.
Week Four: Learning from the Masters—Role Modeling
Identifying role models and traits of the role model and incorporating these into your writing habits.
Materials Needed: An Internet connection and email access. All written materials and lectures are provided by the instructor.
ABOUT THE INSTRUCTOR: Kelly L Stone (https://authorkellylstone.com/) holds a master's degree in counseling and is a licensed therapist. She started a successful writing career while holding down a full time job. She then wrote TIME TO WRITE (Adams Media, Jan '08) to show other aspiring writers how to do it, too. Her novel, GRAVE SECRET (Mundania Press, Sept '07) was called "powerful" and "well written" by Romantic Times Book Reviews. Her third book, THINKING WRITE: The Secret to Freeing Your Creative Mind (Adams Media, Oct '09) demonstrates how to use the power of your subconscious mind for maximum writing creativity. And her fourth book, LIVING WRITE: The Secret to Bringing Your Craft Into Your Daily Life (Adams Media, Sept '10), which this class is based on, shows writers how to overcome their fears, gain confidence in their writing abilities, and make writing a daily priority. Kelly's work has also appeared in Chicken Soup for the Soul and Cup of Comfort anthologies, as well as Family Circle magazine, Writer's Digest, Cat Fancy, and others.
COST: $40, which includes a free critique of up to 10 pages or a 15 minute phone consultation; one-on-one support and feedback from the instructor through email and listserv.
BUY NOW: Empower Your Muse, Empower Your Writing Self, by Kelly L. Stone (4 weeks, starting 9/7/2021) Limit: 15 students. Early registration is recommended.
For Class Session Starting 9/7/2021
----------------
BUY NOW: Empower Your Muse, Empower Your Writing Self, by Kelly L. Stone (4 weeks, starting 10/18/2021) Limit: 15 students. Early registration is recommended.
For Class Session Starting 10/18/2021
----------------
Notes: Upon successful completion of payment, your name, email address, and contact info will be submitted to your instructor. She will contact you via email with detailed instructions and assignments.
Questions? Email Marcia & Angela at:
classroom[at]wow-womenonwriting[dot]com