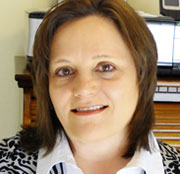 INDEPENDENT PUBLISHING:

How to Independently Publish Your Books

by Deana Riddle

Special Offer! The Independent Publishing self-study program is only $49 instead of the regular price of $99.

STARTS WITHIN ONE BUSINESS DAY AFTER ORDERING: This is a comprehensive self-study program that provides to-the-point information and instruction on how to independently publish your own books. The Independent Publishing Program is distributed within one business day after ordering. To gain access to the program, you will need to sign-up and make payment.

COURSE DESCRIPTION: If you are ready to self-publish your book, the Independent Publishing Program offers a step-by-step guide that will simplify the publishing process, make more profit, help you avoid frustrating and costly mistakes, and give you the knowledge and tools needed to succeed as an independent publisher. You will learn:
How to maintain credibility by establishing your own publishing company instead of using a vanity press or self-publishing service
How to achieve publishing excellence by adhering to important publishing standards and practices
How to build a strong author/publisher platform to create fans and drive sales
How to package (design) a quality book that can compete with the big trade books
How to publish a book using new technologies that will lessen your risks, lower your costs, and increase your profits
How to gain easy access to primary wholesale, distribution, and sales channels
How to move forward as an independent publisher of your own work
Deana's hands-on assistance took us from knowing nothing about the book publishing world to having our new book complete and available to millions in every format imaginable. Her instruction was always very thorough and never left us feeling like we were still lost. We now have the knowledge necessary to make smart publishing decisions as well as the ability to put items into circulation with ease. ~ Jeremy Lovett, Scottsdale Book Publishing, LLC

I think there is a great deal of value for the services provided by Deana, (i.e. consultation, technical help, design concepts, etc.). It was a lot easier for me to get my book up and running with Lightning Source and her help than it would have been doing it on my own. ~ Bob Ross, Author and Independent Publisher

Deana Riddle has provided a number of our clients with superior service and professional assistance. She is highly knowledgeable of the publishing industry, dedicated to quality, and focused on her clients' goals and needs. ~ David Bowman, Precise Edit

Deana Riddle is an excellent communicator and very passionate about her work and industry. She knows her business and industry as well or better than anyone else, and has very keen eye for detail. She is also very professional and efficient. I highly recommend her! ~ John Weaver, Page One Lit

Deana and I have worked on several projects. She has hired me for Photoshop edits and typesetting, and I have sent a book publishing project to her. I highly recommend working with her. She is thorough and dedicated to producing high quality results. If you are looking to publish your own book, or thinking of referring someone to her, rest assured Deana will get the job done! ~ Taunya Tae Waxham, Artzy-One Studios

Deana Riddle is very professional, knowledgeable and really knows her stuff! Other "perks" that one realizes right away are Deana's patience, level head, determination, business "smarts" - but most importantly - an unselfish willingness to offer viable help those that contact her, from total "newbies" just starting out, to seasoned professionals - or anywhere in between. In short.... if Deana can't help you - nobody can. ~ Ann Arader, Creative Director/Owner, Artistic Whims

Deana Riddle's class on Independent publishing...teaches what every first time publisher needs to know about publishing. It's been a stepping stone for me to understand publishing standards and practices. ~ Earnest Cutler,Student and Future Independent Publisher

I was truly in the dark, prior to enrolling in the BookStarter Independent Publishing Course. Over the past 5 weeks my confidence in my ability to become a self-publisher has grown by leaps and bounds. This course offers an easy-to-follow, how-to approach to self-publishing and I can't wait to get started on publishing my own material. Thanks! ~ Donnie Worrell,Student and Future Independent Publisher

I wasn't sure about starting my own publishing company, but with Deana's help and advice, she has me well on my way. Every question I asked, she answered promptly and courteously. She noticed several things that I had overlooked, mentioned it to me, but let me make the final decision. I pretty much took her advice. She's smart, but compassionate, and seems to have a sixth sense when it comes to book publishing. I would highly recommend her to anyone who wants to start their own publishing company. I am looking forward to working with her on my next book. ~ Diane Brandow,Author and Independent Publisher

I hired Deana to design both the cover and interior for my novel. Deana understood my concept immediately and was able to translate my ideas into a wonderful, creative, and professional cover. She went beyond my expectations with both the cover and interior design. Deana was a pleasure to work with - always professional and accessible. I highly recommend BookStarter and will use Deana for future projects. ~ Karen Pokras Toz,Author and Independent Publisher

Deana is a giver who also happens to be expert at what she does. After checking references, I hired her to help me produce my first book. She was nothing short of fantastic. She offered confidence that I could do what needed to be done, and she offered expertise in the areas that I had hired her for. I am very pleased with the book cover and layout that she created for The Pregnant Entrepreneur. She talked me off a ledge more than once, and was willing to adjust timelines when I had illness impact the project. I will be honored to work with her in the future. ~ Darla DeMorrow,Author and Independent Publisher

Deana recently provided our company with some initial advice on self-publishing...I found her professionalism, patience, and sheer depth of knowledge overwhelmingly helpful. She was also very straight and honest in her assessment of the options available to us, which was extremely refreshing. ~ Brian Casey,Head of Marketing and Partner - Changefirst
The Independent Publishing Program is divided into six modules:
MODULE ONE: PUBLISHING EXCELLENCE AND PROFITABILITY
Module One will outline general publishing standards and practices. It will give you a clear understanding of what is necessary for publishing a credible and commercially viable book.
In this module:
- Achieving Publishing Excellence and Profitability
- Publishing Standards and Practices
- Your Commitment
- Defining Your Goal
- Sources
- Assignments
MODULE TWO: FINANCING YOUR PUBLISHING VENTURE
Module Two will outline typical publishing costs, help you determine your budget, and introduce cost-cutting options.
In this module:
- Finances
- Costs
- Cost-Cutting Options
- Breaking Even
- Sources
- Assignments
MODULE THREE: CREATING YOUR PUBLISHER IDENTITY
Module Three will show you how simple it is to move from being a self-published author to a legitimate independent publisher.
In this module:
- Your Publisher Identity / Brand
- Naming Your Publishing Company
- Making It Legitimate
- Building Your Publisher Website
- Sources
- Assignments
MODULE FOUR: BUILDING YOUR PLATFORM
Module Four will show you the most effective (and almost cost-free) way to create a demand for your book and drive sales.
In this module:
- Platform Definition and Purpose
- Platform Components
- Platform Building
- Your Blog
- Marketing and Promotional Materials
- Sources
- Assignments
MODULE FIVE: PREPARING YOUR BOOK FOR PUBLICATION
Module Five will show, in detail, how to package your book so that it is marketable. You will also be instructed on how to complete registrations and listings that will place your book in critical distribution and sales channels.
In this module:
- Editing
- Registrations and Listings
- Publication Formats
- Book Cover
- Book Interior
- Sources
- Assignments
MODULE SIX: PUBLISHING YOUR BOOK
Module Six will outline your final and most important step - the actual publication of your book, in both print and e-book formats.
In this module:
- Book Production Methods
- Book Production Sources
- Production Costs
- Wholesaling and Distribution
- Pricing Your Book
- Moving Forward
- Sources - Assignments
Materials needed: The entire course materials are supplied by the instructor and delivered all at once on Friday, via an email attachment. Self-study students should have Internet access and an active email account.
ABOUT THE INSTRUCTOR: Deana Riddle, (Founder of Community Press, BookStarter, and Big Idea Publications), has over 25 years of experience in traditional publishing, independent publishing, offset printing, on-demand printing, sales, project management, site management, advertising, and design. As a trade publisher and independent publishing consultant, Deana has helped many authors and business professionals achieve publishing excellence and profitability.
Now Deana is sharing her industry knowledge and experience by offering courses and workshops that provide the guidance and tools needed for successful independent publishing.
COST: $49 Self-Study Program, or $99 Self-Study Program + 1 Hour Phone Consultation*
*If outside of the U.S., special consult arrangements will be made.
BUY NOW: INDEPENDENT PUBLISHING: How to Start Your Own Self-Publishing Business by Deana Riddle (Self-Study) To receive the Independent Publishing Program, please sign-up for delivery.
Notes: Upon successful completion of payment, your name, email address, and contact info will be submitted to your instructor. She will contact you via email and deliver your self-study program within one business day.
Questions? Email Marcia & Angela at:
classroom[at]wow-womenonwriting[dot]com