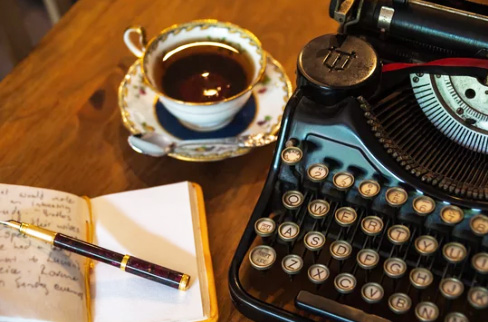 LET'S GET COZY!

How to Write a Cozy Mystery

by Christina Hamlett

START DATE: The first Monday of the month

DURATION: 4 weeks

LOCATION: Email

FEEDBACK: Instructor feedback

COURSE DESCRIPTION: Whether you plan to pen a standalone novel or a series, cozy mysteries are a subset of the crime genre which appeals to anyone who enjoys playing armchair detective but who doesn't want to be so shaken by the details of grisly murders that they henceforth have to sleep with the lights on. In this four-week class, you'll receive instruction on what makes for a compelling amateur sleuth (of any age!), how to factor location into your plot, the types of misdeeds which are appropriate for a cozy platform, how to incorporate humor and romance into this lighter side of mystery fiction, and what resources are available to make your storylines plausible. In each module, there's a fun and challenging mix of writing assignments for which you'll receive one-on-one feedback. The culmination of the class will be the development of a one-page synopsis and the first chapter of your proposed cozy.
As a first-time mystery writer, I found Christina Hamlett's online class on cozy mystery writing to be well presented and organized. Ms. Hamlett gives detailed notes on what she expects every week and there are no unpleasant surprises. Receiving the assignments ahead of time, helped me organize my time and thoughts. After the four-week course, I feel I'm well on my way to writing a cozy mystery. Christina's comments were very valuable, and I know I will be using her notes and resources to finish my book. The course was well worth the time and expense, and I highly recommend it to writers who want to learn more about writing a cozy mystery. Five stars for this practical workshop. ~ Meera Ekkanath Klein, author of two award-winning books.

Christina Hamlett was an absolute delight to work with. At the start of the course, I had no idea what I was doing, but Christina's class structure built the ground up for me, as a beginner writer of cozy mysteries. She offers a lot of resources in her course material, and she is readily available to answer questions throughout the entire duration of the class. She continues to provide encouragement and feedback even after our class has ended. ~ Christine H. Chen

Christina is not only formidably talented and experienced, her passion for the written word is non pareil which makes working with her an experience that a writer lucky enough to do so will keep with them for a very long time to come. ~ Julie Gray, Founder, The Script Department and author of The Rouge Wave

Christina's the best. Her advice and suggestions were amazing. What a difference she made! Thanks, thanks, thanks to a real pro." ~ Walt Bagot

Christina Hamlett is one of our most valuable writers. She takes care to attune herself to each client's individual vision, and dedicates herself to realizing the potential of every project. She also has a keen eye for the needs of the market, and never hesitates to provide the client with honest and invaluable advice. ~ Sara King, Project Manager, Penn Group, LLC

Working with Christina Hamlett has been a wonderful experience. Her professionalism, attention to detail, and positive attitude has made it so easy to work with her. I appreciate her willingness to share her knowledge and I admire her passion and infectious enthusiasm. ~ Maggie Worrix King
WEEKS AT A GLANCE:
Week 1: Profile of an Amateur Sleuth.
Identification of the personality traits and special skill sets of your cozy protagonist will include completion of a biography, a list of recurring characters and a short series of hypothetical scenarios to test your new sleuth's problem-solving abilities.
Week 2: Location, Location, Location.
A common denominator of cozy mysteries is that they unfold in small villages and towns as opposed to big cities. Oftentimes, the amateur sleuth works out of a recurring "base camp" such as a library, B&B, bakery, etc. In this lesson, you'll decide where your character lives and works, what sort of neighbors and friends make regular appearances and what knowledge you bring to the mix regarding your book's setting will make the elements ring true.
Week 3: Murder, Mayhem, and Mischief. As you will learn in this lesson, any dastardly deeds which occur in a cozy are always discreetly performed offstage and away from readers' eyes. Is there such a thing as a perfect crime? Your assignments will turbo-charge your creative juices in crafting not only a sleuth-worthy mystery but also exploring the criminal mind of the villain(s) behind it.
Week 4: Standalone or Series?
One of the attractions of writing a cozy mystery series is that you won't have to say goodbye to your main character(s) for a very long time. Inherent in this platform, however, is the challenge of remembering all of the details from one book to the next as well as factor in what happens if your target audience reads the book out of order. In this lesson, you'll determine whether your protagonist and plot best fit a single novel or have enough elements to sustain multiple books for the long-term. This lesson will also include instruction for the submission of a one-page synopsis and the first chapter of the cozy you want to write.
Materials needed: All materials are provided by the instructor.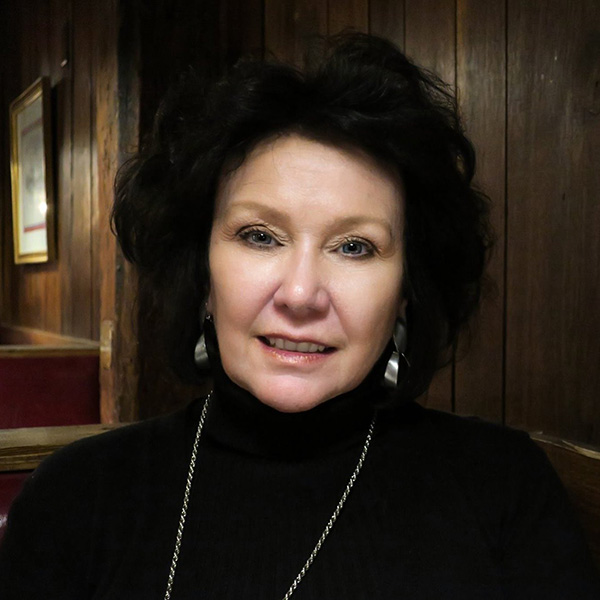 ABOUT THE INSTRUCTOR: Former actress and theatre director Christina Hamlett is an award-winning author whose credits to date include 47 books, 266 stage plays and squillions of articles, blogs, and interviews. She is also a script consultant for stage and screen, a gourmet cook and a professional ghostwriter. Her cozy mystery series is set against the backdrop of the UK and currently includes A LITTLE LARCENY IN LYNMOUTH, A LITTLE SCANDAL IN ST. ANDREWS, A LITTLE DRAMA IN DUNSTER, and A LITTLE POISON IN PAISLEY.
COST: $120, which includes one-on-one support and critiques through email.
BUY NOW: LET'S GET COZY! HOW TO WRITE A COZY MYSTERY, by Christina Hamlett (4 weeks, starting the first Monday of the month). Limit: 10 students.
Notes: Upon successful completion of payment, your name, email address, and contact info will be submitted to your instructor. She will contact you via email so you can get started.
Questions? Email Marcia & Angela at:
classroom[at]wow-womenonwriting[dot]com