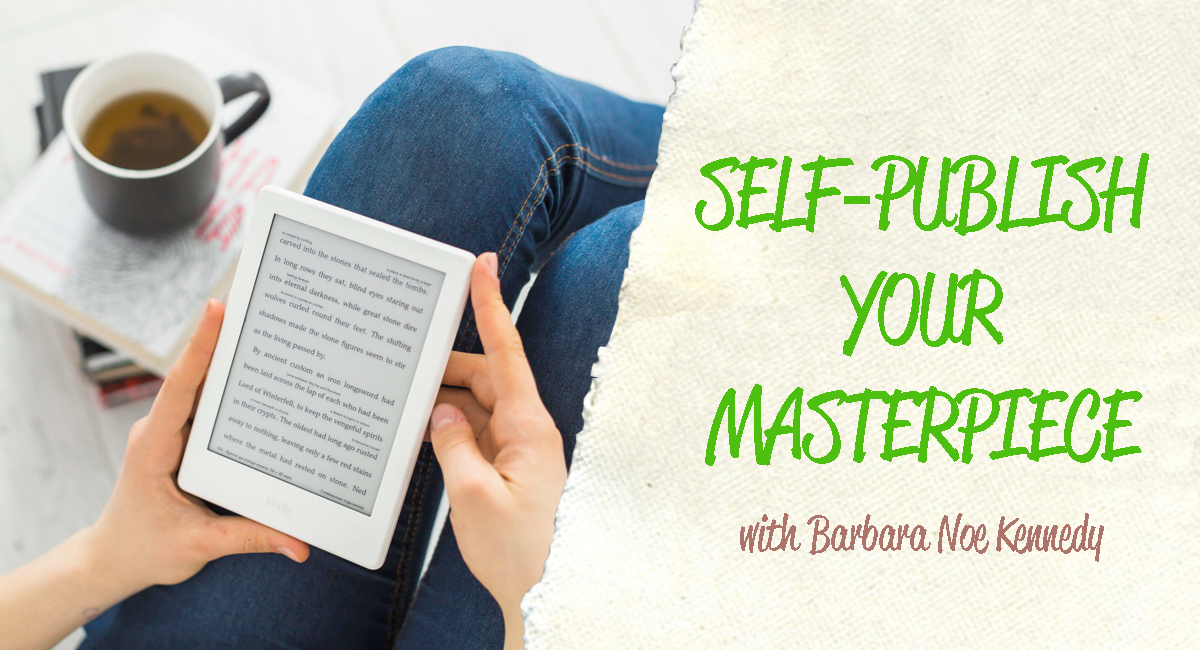 SELF-PUBLISH YOUR MASTERPIECE by Barbara Noe Kennedy
WEBINAR DATE: Wednesday, November 15, 2023, 2 PM - 4 PM ET
DURATION: 2 Hours
LOCATION: Live webinar via Zoom
FEEDBACK: The last 15 minutes of the lecture will be open to Q&A. Students can also send questions ahead of time, to be addressed during the lecture.
COURSE DESCRIPTION: You have written your pièce de resistance, whether it's a romance, thriller, how-to guide, poetry ensemble, or cookbook, and you've decided to go the self-publishing route to get your baby out into the world—a route, by the way, that is widely acceptable these days (many authors have been immensely successful). But how do you do it? Where do you start?
This two-hour course takes you step-by-step from turning your Word document into a gorgeous hard-copy book and ebook on Amazon's KDP platform. (We'll also look at other options as well.) We'll take the mystique out of ISBNs and copyright and barcodes. We'll talk about the importance of the cover. And we'll take a quick spin through the marketing realm—what to do after you hit "publish." With these tools in hand, you will be your own publisher in no time.
This Zoom webinar starts and ends on Wednesday, November 15, 2023, 2-4 PM ET. The webinar can be viewed on a tablet, phone, or computer (both Mac and PC).
The instructor will record the class and have it available for anyone who would prefer to view the class at a different time and date.
Format
This course is offered via Zoom webinar. Webinars are workshops given online, where you can view the instructor and websites/materials she shares on her screen, making it an interactive experience. Webinars make learning from your home or office convenient.
Your sessions have been invaluable to me. The writing examples and the exercises have resonated with me and led me to explore different approaches to my writing. Your detailed lessons on character, POV, voice, settings have been practical and immediately applicable. I love your Pizzazz approach and the extra oomph it adds. Your feedback and that of my classmates was encouraging and insightful. I couldn't ask for more. ~ Christy Schwan

Barbara was the perfect travel writing teacher. She's experienced in the industry and appreciates students' unique voices. She's very encouraging and worked with me on my first published story. ~ Peter J.

I was privileged to be in Barbara's Creative Nonfiction writing class at Graduate School USA last spring. I was nervous for my first-ever writing class, but Barbara's welcoming spirit quickly turned my trepidation into excitement that grew from week to week. She had just the right mix of encouragement and constructive feedback that gelled our small class, helping us learn from one another and begin to formulate our own comments and suggestions on the fly. That is not easy to do with a class of mostly new writers! I also appreciated how she selected readings that prompted us to think about our work differently, while encouraging us to explore topics and areas that spoke to us. I will always be grateful for her support, advice, and enthusiasm about my writing. ~ Andrea L.P.

Besides having a mastery of the subject, Barbara had a distinct rapport with everyone in our class. Her comments and constructive criticism were always right-on. ~ Barry G.

I've just completed Barbara Noe Kennedy's "Travel Writing in a Digital World." I learned more in this class in six weeks than I did at four writing conferences combined. Barbara is obviously a professional, with a great deal of knowledge and experience. She was completely accessible, and always encouraging. I will watch for more classes from her—and I'll be the first to sign up! ~ Shirley Drew

Barbara is a top-notch teacher. She uses an excellent mix of hands-on writing skills and real world examples of writing. She helps guide writers without trying to change their style or voice. I learned so much from her class that I use in my personal writing and my professional life. ~ Cat E.

Genuine and kind, Barbara's skillful instruction inspires. Barbara facilitates a comfortable atmosphere for learning and exploring. ~ Lisa B.
LECTURE AT A GLANCE:
Self-Publish Your Masterpiece
Date: November 15, 2023, 2-4 PM ET
Duration: 120 minutes
In two short hours, we will explore the exciting world of self-publishing, unraveling the mystique of book templates, cover creation, copyright, barcodes and ISBNs. By the end of class, you should have an arsenal of knowledge to publish your own book on Amazon KDP (and other platforms).
Topics covered include:
What is the first thing I should do after typing "the end"?
What type and size of font should I use?
Where do I find a template?
Why do I need an ISBN? What about a barcode?
Do I need illustrations?
Should I design my own cover?
What all is needed on the cover?
How do I put it all together?
Materials needed: All written materials and resources are provided by the instructor. She will provide PDFs of sample stories to read ahead of the class.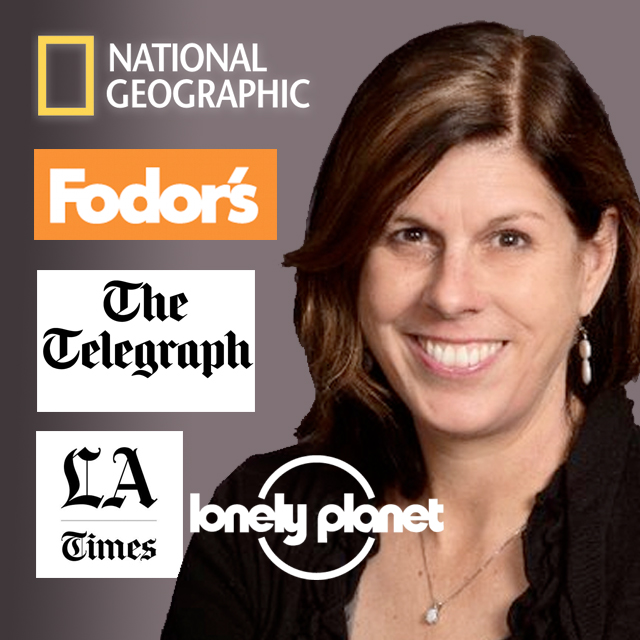 ABOUT THE INSTRUCTOR: Barbara Noe Kennedy is a former longtime editor with National Geographic Travel Publishing. She currently works as a fulltime freelance travel writer, with credits including Fodor's Travel, Lonely Planet, London Telegraph, Los Angeles Times, Washington Post, National Geographic, BBC Travel, The Points Guy, and more. She received a Lowell Thomas travel journalism award for her story "Taking Stock of General MacArthur's Legacy in Norfolk, Virginia" in 2022. She has also self-published several books, including MacArthur Came Back, 25 Joys of Paris, and the forthcoming Once in a Blue Moon.
COST: $40, which includes one two-hour webinar including a 15-minute Q&A with your instructor.
BUY NOW: Self-Publish Your Masterpiece with Barbara Noe Kennedy (Wednesday, November 15, 2023, 2 PM - 4 PM ET) Limit: 20 students. Early registration is recommended.
For Webinar on 11/15/2023
Notes: Upon successful completion of payment, your name, email address, and contact info will be submitted to your instructor. Just before class begins, she will e-mail you with instructions on how to get started.
Questions? Email Marcia & Angela at:
classroom[at]wow-womenonwriting[dot]com