Featured Online Generative Writing Workshop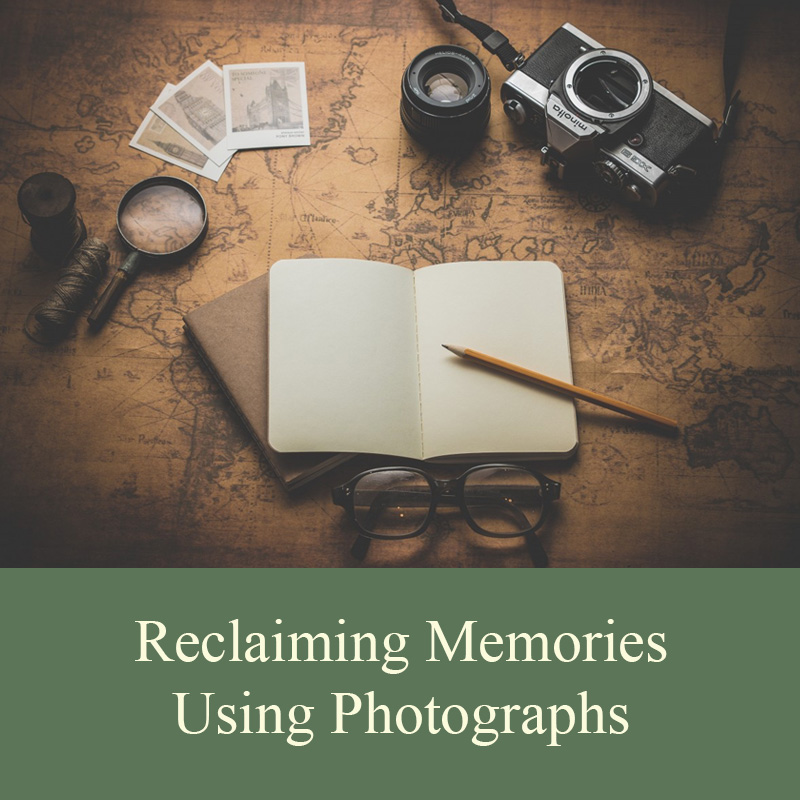 RECLAIMING MEMORIES USING PHOTOGRAPHS
with Ariela Zucker
START DATE: February 12, 2024
END DATE: March 24, 2024
DURATION: 6 weeks
LOCATION: Private Group
FEEDBACK: Helpful Instructor Feedback and Encouraging Peer Workshop
COURSE DESCRIPTION: Every time we pick an old photograph, there is an inner conversation.
There is the time when the photo was taken—frozen by a click of a shutter. And then there is us and the time that has passed since the photo was taken.
Every time we pick an old photo, we are not the same, so the inner conversation is forever changing.
In this space created by time, stories live. Some that we tell repeatedly and some that we rarely or never do, not even to ourselves.
In this hunt for stories, old photographs and new ones will be used as helpful tools to achieve our goal.
In the background of this class will lie the question whether photos can bring up associated memories that occurred during the events that are portrayed in the photographs. Are these memories just facts of the events or do they also contain emotion (which is often an important component to powerful images)? Can photographs create an inner conversation between the writer, the chosen photograph, and the memory? How can we as writers utilize this tool (photographs) to recall life events that are faded or forgotten and make our writing rich and meaningful?
The writing in this class can be varied. Not one specific genre is being emphasized. Students can write personal essays, poetry, and if the muse will take them there, fiction based on true events.
The class is asynchronous and will include a short lecture (or assigned reading) as well as weekly assignments. Each week the students will be assigned a prompt that will require them to choose a photograph (or two). This will be followed by:
A group discussion, writing up to 350 words regarding the process (the choice of a specific photograph/s)
A writing inspired by the photograph (up to 700).
Participation in the discussion and peer critique will be encouraged.
The teacher will offer topics for discussion and personal feedback.
I enjoyed the class so much! It was one of the few I've taken on Zoom that didn't make me want to leave after a half hour and/or 3 sessions. So much of it was the students, over which, of course, you had no control. But you did bring out the best in us. I've attended a lot of OLLI classes in person and have always felt that they didn't help us get to know each other. I felt a wonderful intimacy in this class. You kept things moving without seeming to rush. — Dianne Sinclair

It was fun and interesting. I am not much of a story writer, but it was interesting to try a few new ideas. It reminded me to think about writing family stories. I thought the teacher explained well and offered good illustrations & examples of the lessons. The class also showed me what a range of writing possibilities there are, illustrated by all the class members. Thanks — Cathy Field

The homework assignments each week were fun, enlightening, and questions I often pondered all week. And I so welcomed the way it enlightened my week to walk with the quests. It was a joy. Ariela was clear and organized in her directions; heart centered in her responses and treated each student with kindness and respect. She also shared appropriately which paved the way for each of us to share fully—and be open to many different interpretations.If it were possible I would enjoy having the class for a longer number of weeks and at the same time the number of weeks worked well. I was just enjoying it so much I hated to see it end. — Patricia Ellen

This class inspired me to enhance and perfect my writing. Ariela helped me organize my writing so I could get across what was most important to say. I was able to articulate a story from a photograph which made it come alive. She had a way of critiquing my writing while at the same time validating my creativity. I would take another one of her classes in a heartbeat. — Ellen J Della Torre, Auburn, Maine

I sought out something to ease my worried mind. Looking at online classes, I discovered Ariela and her novel approach to recalling and recording stories. It was called Picture Writing and it was one of the best writing classes I have ever taken. Ariela's approach to unleashing memories, writing poetry, and stories, by using photographs made her class one I looked forward to each week. Thank you, Ariela, for a wonderful class in a not so wonderful moment in time. — Susan Meynell
WEEKS AT A GLANCE:
Week One: Look At Me
Of all our senses, vision is the strongest and most influential in memory formation. It is no wonder then that our autobiographical memories are primarily visual and that they are so important to us. In this lesson, we will introduce ourselves using photographs. We will also discuss how to choose photographs to be used as writing prompts.
Assignment: Describe yourself in two photographs. Write a short piece (up to 350 words), explaining why you chose these photographs and what they tell about you.
Write a personal essay/poem/ story (up to 700 words) that is connected to one of the two photographs (or both).
Participate in the group discussion.
Week Two: The Picture I Am Not In
As much as we enjoy seeing ourselves in photographs, there is as much to be learned from those pictures that we are not in. The most interesting ones are those that raise a question regarding this absence. The events where we are quite sure we were supposed to be present. Especially family events: birthdays, weddings, where we should have been present but for some reason our faces do not show on the group photographs.
Assignment: Find a photograph where you are sure you were supposed to be included but your face is missing. It could be that family photo that you took.
Explain your choice. Often the story about choosing a certain photograph for an activity, is just as interesting as the story itself.
Write a personal essay/poem/story.
Participate in the discussion.
Week Three: The Timeline of My Life
Many exercises in writing memoirs use this tool of drawing a timeline to achieve a wider view of a person's life. By doing so it is possible to see the highs and lows of life. Map achievements and failures. Moments of great emotional impact and long stretches without changes. Ours will be a bit different as we will use photographs as a tool to highlight our timeline.
Assignment: Draw your timeline. Pick 1-2 photographs that match periods in your life that you remember well or rarely think about.
Discussion – Reflect on the process and the chosen photographs.
Write – A personal essay/poem/ story (up to 700 words)
Week Four: Be a Photographic Detective
Sometimes we encounter a photograph (or photographs) that we have a hard time placing in our memory. The people appear familiar yet when trying to produce some details we draw a blank. The places echo of familiarity even though we were never there. That is when we want to act like a detective. We want to collect as much information about the photograph as we can and find out the hidden story/ stories.
Assignment: We will use Carolyn See—Locator of Lost Persons to kick off our writing for this class. This time we will change the order and proceed from our writings to the photographs. Those might aid us in locating memories about people we might have lost.
Week Five: Places Come Back to Me Like Music (Sara Teasdale)
We all have a reservoir (large or small) of places that we loved and left. Images of these places surface from time to time, at times summoned by us, and other times in what seems to be random. There are often memories and stories attached. A loved childhood home that was left. A favorite hiding place. A place where we used to go with our friends or first love. When these places come back to us it is as if we hear an old melody on the radio and a wave of emotions and vivid visuals erupts. We can use this power of memory and visuals to write our story.
Assignment: Every place has a story to tell. Use one of your photos to tell a story about a place.
As in the prior lessons we will start with reflection and proceed to writing.
Week Six: Take a Photograph for a Walk-Through Time
A photo is information about the past that we can perceive in the present time. Similarly, memories are the effects of our past experiences on our present self. Photographs can serve as memory storage and, when viewed, can activate memory recall.
In this week we will revisit a place or an event that we have an old photograph of. Shoot a new picture, preferably from the same angle. The process of comparing the two pictures will help us generate the stories connected to them.
Assignment: Use an old photograph to create a composition with a photograph from the present. Create a new story that connects the past and the present.
Materials needed: All readings and multi-media resources will be provided by the instructor.
ABOUT YOUR INSTRUCTOR: Born in Jerusalem, Israel. Ariela and her husband moved to the U.S. on September 10, 2001, followed by three daughters. For sixteen years, they lived in Ellsworth, ME in the motel they owned and operated. Ariela writes mainly poetry and nonfiction, and self-published four books; two about the motel experience, about her family search and the newest one, about using photography to enrich writing. All of them can be found on Amazon. In the past she facilitates an in person writing groups, as well as offering online and Zoom writing classes.
COST: $185, which includes an interactive class via the Wet Ink platform for peer interaction.
BUY NOW: Reclaiming Memories Using Photographs, with Ariela Zucker (6 weeks, starting 2/12/2024) Limit: 10 students. Early registration is recommended.
For Class Session Starting 2/12/2024
----------------
Notes: Upon successful completion of payment, your name, email address, and contact info will be submitted to your instructor.
Questions? Email Marcia & Angela at:
classroom[at]wow-womenonwriting[dot]com