seconds -- that's all you have to morph your audience from channel surfing multi-taskers to rubber necking Pavlov's dogs. I've seen countless presentations lacking the WOW! The WOW I am referring to is the bridge, the prize at the bottom of the rabbit-hole in which we curious impulse seekers need to have. We are inquisitive by nature, and when we sign up for a class, attend a conference or lecture, we want to gain something. Famed actor Warren Beatty summed it up best with his mantra, "Be honest, be brief and be seated."
"Be honest, be brief and be seated."


- Warren Beatty
Unfortunately, many speakers are more concerned about what they need to say instead of what we want to hear. Even watching this year's Academy Awards, many award-recipients fell short in engaging their peers and fans. There were scores of, 'oh my goodnesses' yet only a handful of acceptance speeches like Helen Mirren's that related directly to audiences everywhere. "My sister told me all kids love to get gold stars - this is the biggest and best gold star I've ever had in my life." Who never got a gold star? We all did! Stickers for success were all a rage in our early years. WOW! What a way to evoke an emotional connection between the speaker and listeners.
You can create that WOW, if you consider three ideals:
Know your audience
Know yourself
Know your stuff
Researching your audience is essential before you begin planning your speech outline. Are they carpenters, teachers, senior citizens or first graders? Who they are changes everything. What are the examples to which they can best relate?
In reviewing the Book of Lists, American's Top Ten Fears, public speaking is the #1 fear in the United States. With death being 7th, you have to wonder: 'Would I really rather be dead in the coffin than up at the podium delivering the eulogy?'
What staggering statistic will impact them? That's what you need to find out first. You can find out about your audience by asking the person who has invited you to speak and then conducting your own research via the Internet and surveys.
Furthermore, you can ask your liaison about the location of your presentation and find out all the logistics of the room in which you are to speak.
Lastly, find out how long you have. Your time limit will determine your need to know versus your nice to know. Your need to know is what's necessary for this audience and your nice to know is your fluff.
Don't underestimate fluff because it can be another way to cater to your audience's needs but you want to avoid the awful overload of the fact vomit! Too much is just too much.
Your Greatest Fears "Top Ten Fears of Americans," lifted from The Book of Lists:
10. Dogs
9. Loneliness
8. Flying
7. Death
6. Sickness
5. Deep Water
4. Financial problems
3. Insects and bugs
2. Heights
1. Public Speaking
Next, you need to know
yourself.
In 1990, researchers Salovey and Mayer coined the term Emotional Intelligence, which is defined as a form of social intelligence that involves the ability to monitor one s own and others feelings and emotions, to discriminate among them, and to use this information to guide one s thinking and action.
Daniel Goleman elaborated on this research to show that Emotional Intelligence (EI) had four domains namely, self-awareness, self-management, social awareness and relationship management. Goleman says that, "these EI competencies are not innate talents but learned abilities." Therefore, you can learn more about yourself by examining how you react in situations when things don't go as planned or you're in an uncomfortable social situation when your word choices are inappropriate.
Five ways to combat stage fright:
Familiarize don't memorize
Focus on three to five key points only
Follow the KISS method - Keep It Simple Sweetie
Practice think positive not perfect
Know who you are speaking to and where
Observing your behaviors more closely and understanding how their effects influence others can assist you in tweaking your communication skills in the future.
You can also ask your closest confidants to scrutinize you in various everyday encounters and get their constructive feedback.
Another way to see yourself through the eyes of your audiences is through videotape and self-analysis. The old adage, "the camera doesn't lie," reigns supreme in seeing ourselves as we truly are.
Knowing yourself and how you relate to your audience can make the difference between a WOW presentation and a flat presentation.
All of this would be moot if you don't know your stuff. Whoever has asked you to speak obviously thinks you have something unique to offer to their group and in return you owe it to everyone involved to perform well. However, before you step up to the podium you should consider these three words: Prepare Clear Speech (PCS).
You need to be better than the brochure or the textbook and so you have to keep PCS in your mind while you are preparing your outline.
What is my specific objective of this talk?
How will my central idea and surrounding main points meet this objective?
What will my audience ultimately walk away with knowing as a result of my speech?
This line of questioning is imperative when you practice PCS. You start by creating your purpose, which usually falls into two categories: informative or persuasive.
"A speaker possesses expert power if
another person or your audience regards
you as having expertise or knowledge."


-- Joseph A. Devito
Once you have that down, you need to consider the key goal of your talk and your main points. The number of main points depends on how much time you have, what type of event it is and who will be attending. Be realistic with what you can cover within the parameters given to you. If you are preparing a presentation on Blogging to a group of newly recruited public relations practitioners from Europe at a national conference, find out who else is speaking and what their subjects will be, what your time constraints are and will there be a question and answer period. Knowing this will enable you to recognize how much to plan and keep you from being repetitive.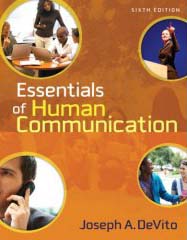 At the same time, you want to be sure to make a fresh impression on your group and increase your expert power. Author Joseph A. Devito in his book Essentials of Human Communication says a speaker possesses "expert power if another person or your audience regards you as having expertise or knowledge." Additionally, Devito believes that anyone can increase their expert power by citing sources clearly and confidently, providing a smooth transition between your words and those of the work you are quoting and mentioning the qualifications of the person or work you are integrating into your speech, especially if you feel the audience will be unfamiliar. Research needs to be practical, accurate and current in order for you to be perceived as credible.
"Writing your introduction before organizing the discussion part of your presentation makes no sense."
Once you have your points and supporting points strategically placed into a workable outline, you are now ready to begin writing your introduction and conclusion.
Writing your introduction before organizing the discussion part of your presentation makes no sense. It's like Steven Spielberg shooting the trailer for his next big blockbuster before he shoots the movie itself. All effective introductions begin with a strong attention grabber, which can be anything from a surprising statistic to a short story. Whatever says WOW, 'this person is different' or 'I've never heard it put that way' will make your audience stay tuned.
Dare to be different, create an interesting spin or make some magic, just make them want more. Once you have wet their whistle, you can hook them with WIIFM or "What's In It For Me."
Relate the topic specifically to the audience at hand, be person-centered and consider what the audience needs from you. If it's an informative talk about self-breast exams and your audience consists of young and elder men and women, find a way to relate the talk to all of them. Then state your credibility up front so the audience knows you mean business and finally preview for the audience what you will talk about in the following speech. If you are effective, they will be charged up and ready for what's next.
Fact:
Only 12% of what you do when you are nervous is even remotely visible to your audience.
Now it's time for your last shot: your final opportunity to drive your central idea home.
You should start with a review and then bring the speech in for a memorable landing.
This landing should be smooth, not bumpy.
The audience should know that the end is near but should not have an idea how long you have been talking. They should feel so entranced by your ideas, that when it comes to your closing, they feel satisfied. So finish things off neatly by tying to your intro, finishing the story or dramatically revealing some unexpected detail you left for your finale. Whatever the finish, don't fake us out with too many "In conclusions." Know how you will close and do it! Don't beat around the bush or leave us hanging.
So whether you are accepting an Oscar at the next Academy Awards, developing a persuasive PowerPoint pitch for a brand new product line or making an announcement at upcoming fundraiser at your old high school, keep in mind that somebody is waiting to be WOWed by you and you owe it to them to be prepared. A student once told me that "speaking in front of an audience isn't that hard but it isn't that easy either." Whether you fear it, wish it, avoid it or love it, it doesn't matter because it's not about you at all. It's about them, your audience, and they want to be WOWed!
-------------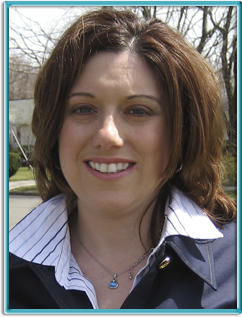 Biography:
Suzanne A. Carbonaro
Ewing, NJ
suzrocky@verizon.net
Suzanne Carbonaro is a Communication Instructor at Rider University and The College of New Jersey, teaching courses in public speaking, interpersonal communication and television production.
In addition to her fifteen-year university tenure, Suzanne has written scripts for local television production companies along with news and sports pieces for independent and network affiliates in New York and New Jersey. Her documentary One Vote Makes A Difference, earned a local CableACE nomination.
More recently, Suzanne has been writing grants for not for profits and educational institutions. Holding a Master of Science in Broadcast Journalism from Boston University, Suzanne has worked as an Audience Coordinator in the entertainment arena for NBC, MTV and Warner Brothers and as a consultant for Good Morning America. She is a member of the American Association of University Professors and the Conference on College Composition and Communication. She is a communication consultant and has produced and presented public speaking workshops for the United States Coast Guard, Columbia University Business School and Miele Corporation, Domestic Headquarters in Princeton, NJ. Suzanne has been writing both fiction and non-fiction pieces for the last two years.