hough hugely popular over the decades, few women could successfully carry off the "mini." You know: the skirt designed with a daring hemline that used minimal material for maximum impact. I, for one, had too much height, and my Jello-thighs had too much width. Thus, the "mini" was not a smart fashion choice for this diva.
Truth be told, "short and sweet" has to be executed properly to achieve positive results—whether it's in fashion or freelance writing.
For example, Seth Godin, bestselling author and blogger, typically produces monthly blog posts with 50-200 words, and manages to garner a cult-like following. Other bloggers comparatively churn out massive word counts and struggle to even get noticed.
The reason?
It's not just what you do, but how you do it. It's all in the approach.
Here's a case in point. A major misconception for many scribes is when we use fewer words, we are somehow providing less. We are "skimping" on what we give to our audience, and doing so cheats them.
Not true. Not always. In fact, on my popular blog for writers, I periodically share brief, but substantive posts that entertain, enlighten, and resonate well with readers. Here's an example of a blog post from my blog with a word count of under 250 words and received several comments: Can Adult Coloring Books Enhance Your Creativity?
Here's one more example of a short post I recently shared on my blog: How to Build a Reading Garden This Summer.
Get the idea?
"A major misconception for many scribes is when we use fewer words, we are somehow providing less."
Here's how to "portion control" without starving your readers. I use this technique when creating weekly blog posts on my site and for clients' sites, when applicable.
Use the old standard journalism approach of answering the five "Ws":
Wikipedia defines these as "questions whose answers are considered basic in information-gathering or problem-solving. They constitute a formula for getting the complete story on a subject. According to the principle of the Five Ws, a report can only be considered complete if it answers these questions..."
WHAT:
WHERE:
WHY:
WHEN:
WHO:

And the good news here is that this formula works for most all genres—whether it's poetry, a blog post, or a feature interview.
When you evaluate your completed piece, does it address these key questions?
WHAT:
What is your piece about? What's the moral of the story? What's the takeaway value?
WHERE:
Where does the story take place? Have you provided enough details about the setting?
Where can readers find additional resources on the subject?
WHY:
Why is your story, post, or commentary piece important and relevant to your readers?
WHEN:
When does the story take place? Is it a period piece?
WHO:
Who is your piece about? Who is your target audience? Is it easily identifiable?
Besides these key elements, here are some other tips, tools, and techniques to make your "short" pieces long on value.
Add humor when applicable.
Reference expert quotes to add credibility.
Share anecdotes to draw readers in.
Incorporate quality images for visual variety.
Use sidebars to add depth.
Include writers' markets or related links as a bonus.
Provide statistics to show you've done your homework.
Remember: Make each word count.
Like the mini-skirt, you want your short piece to be brief, appealing, and very revealing!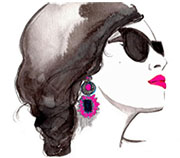 10 ideas to "rock" your minis, based upon your niche area:
Cooking blog—share a short recipe.
Motivational blog—share a few quotes to inspire.
Writing blog—share a writing prompt or 5Qs interviews.
Religious blog—share a personal prayer or poem.
Entertainment blog—share a CD review.
Hobby blog—share a brief video as a tutorial.
Political blog—share a commentary piece on your favorite candidate.
Frugal lifestyle blog—share a listicle of the best items to buy from the dollar store or thrift store.
Parenting blog—share homework tips or quick and healthy lunch ideas.
Education blog—share a checklist of steps to evaluate the effectiveness of a lesson.
Remember that "short" doesn't have to mean to "short change."

Jennifer Brown Banks is a veteran freelance writer, award-winning blogger and relationship columnist. Her work has appeared extensively online, in various journals, blogs and websites, including: Pro Blogger, Men With Pens, Tiny Buddha, Date my Pet, South 85 Literary Journal, and The Well-Fed Writer E-zine. She blogs at Pen and Prosper, and teaches at Coffeehouse For Writers.
-----
Looking for more articles on blogging? Check out these previous issues of WOW!:
2 Article Blogging Slam: How to Get Me to Your Blog and Keep Me Coming Back and How to Sell E-books on a Niche Blog
Create Multiple Streams of Income for Your Blog
Sowing & Reaping: The Ten Benefits of Blogging for Writers
Blogs, Twitter, Websites & More: Connecting with Young Readers
Blogger for Hire: Get Paid to Blog