very year, I attend a local and free HUGE book festival—and every year, I spend a ton of money. Famous and not-so-famous authors come to town, telling their stories; and before I know it, I'm buying their books.
That's not exactly surprising. After all, these are writers who are wonderful storytellers. So wonderful, in fact, that they've sold their manuscript (or lots of manuscripts) to publishers. But what is surprising is that often, I don't buy the book because I want to read the story. I buy the book because the author is a compelling speaker. I can't help myself—I fall for the storyteller.
Perhaps you've written your own submission-ready manuscript. Maybe you've snagged an agent or even garnered a publishing contract. Possibly, you've decided to self-publish. So sometime soon, you may stand with your book in hand. But are you ready to stand up in front of a crowd and tell your story? Do you have the skills you'll need to make readers fall for you? Because great storytellers sell books!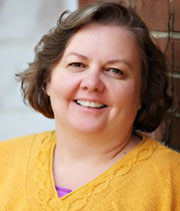 "The best tip I've gotten is to videotape myself."
(Photo: Sally Apokedak)
Face the Facts—Face the Crowd
It's not enough today to be a great written storyteller. You have to master public speaking skills, too. You have to get out from behind your laptop, change out of your pjs, and take your stories to the masses. Unless, of course, you're Skyping your speech. But that's a whole other article. For now, let's assume you're stepping out onto a real world stage. You might want to consider a little help from professionals before you face the crowds.
If the thought of public speaking makes your palms sweat, check out Toastmasters International, an organization designed to help people build strong speaking and leadership skills.
The obvious value in joining Toastmasters (dues are required for membership) is the opportunity to practice public speaking in a supportive environment. Storyteller Sally Apokedak, whose middle-grade novel is out on submission, recently joined Toastmasters to gain experience.
"The best tip I've gotten is to videotape myself," said Sally. "I have seen that though I feel really, really nervous when I'm speaking, that doesn't show as much as I thought it did. They can't see my legs shaking. They can't really even hear my voice trembling. And though I hate to look at the videotapes, when I force myself to watch them, I find that I wasn't as awful as I thought I was, and that encourages me to keep going."
Sally's benefited from her practice speaking, but she added that "like writers' critique groups, you should shop around to find a group that is a good fit for you."
Of course, writers also know the value of reading. So if you'd like to check out a few books on the subject of public speaking, you could try the gold standard on self-improvement with Dale Carnegie's How to Develop Self-Confidence and Influence People by Public Speaking. And if you're looking for something more modern and just as golden, pick up Peggy Noonan's On Speaking Well: How to Give A Speech with Style, Substance and Clarity. And speaking of style, on to our next point.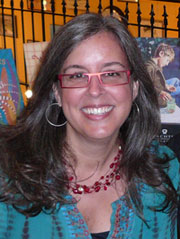 "Audiences feed speakers. If they're having fun, the speaker will, too."
(Photo: Elizabeth Dulemba)
Making Your Style Work
Perhaps you're one of those lucky writers, who can't wait to start sharing your stories. But the way you share at lunch with the girls may not be the right style to sell your book. How you approach an audience can depend on many factors; but if you're comfortable with your style, you can make any speaking situation work for you. Shakespeare said it best: "This above all: to thine own self be true."
But I asked a few contemporary authors if they had any tips or advice to share, just to be on the safe side.
Author/Illustrator Elizabeth Dulemba commented on the organic nature of audiences and how she works with that aspect. "Audiences feed speakers. If they're having fun, the speaker will, too; and the talk will become more engaging. It's a cycle that propagates itself during a talk. It's why I sometimes start my talks with giveaways."
I heard Elizabeth speak to a large room full of writers, introducing her bilingual picture book, Soap! Soap! Soap! (Jabon! Jabon! Jabon!). She gave away little rubber duckies. You would be surprised at the grown men and women, clambering to get a yellow ducky!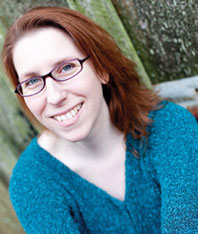 "If they're there to learn, teach them something. If they're there to be entertained, entertain them."
(Photo: Janice Hardy)
Janice Hardy, author of the middle-grade series The Healing Wars, often speaks to teens and tweens, so her style is casual and a little funny. She makes another excellent point about audiences. "Know your audience. Just like with books, each group you speak with will want different things from your presentation. If they're there to learn, teach them something. If they're there to be entertained, entertain them. Some groups want to know you as a person, others want to know about the book, and still others want to know the writing process. Don't be afraid to adjust things on the fly if you see the group is interested in something different from what you originally planned."
And picture book author, Jo Kittinger, added that even though her style is mostly "fun and personable," she adjusts her speech, depending on what book she's discussing. "I prefer to speak to smaller groups, so that I can interact with those attending. For instance, when talking about one of my earliest books, A Look at Rocks, I sometimes brought along a rock collection to show the kids. When talking about Rosa's Bus: The Ride to Civil Rights, my tone is much more serious as I discuss civil rights."
I'll let author Donny Seagraves have the last word with this bit of advice, backed up with a writer's favorite word: research! "Keep it simple. I did a lot of reading and research on public speaking before I began doing it to promote my debut children's middle-grade novel, Gone From These Woods. One of the things I learned was people can only process so much information during a thirty or sixty minute talk. Keeping your message simple helps them to remember the most important points you want to make."
Oh, wait! We need just a few more words about speaking from Elizabeth. "Just keep doing it. It gets easier. I used to shake when I spoke in front of an audience. I don't anymore. And knowing your topic inside and out also helps. When you're comfortable with the topic, that will come across."
That's true, right? Until your biggest speaking fear comes true.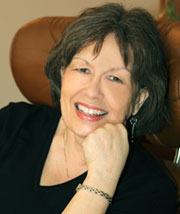 "Keeping your message simple helps them to remember the most important points you want to make."
(Photo: Donny Seagraves)
Be Prepared (For Anything!)
No matter how simple you keep your speech, no matter how well you know your topic, things can go wrong. What do authors do when things go wrong? (My guess? Use the material for their next great story. But let's see how our authors handled mishaps when they happened.)
Donny had the kind of glitch that makes even seasoned speakers tremble: the dreaded technical difficulty. "At one of my very first speaking events, I prepared my two talks with PowerPoint and also put my notes on the presenter view in PowerPoint. I forgot to bring my hard copy of my notes. Of course, something went wrong with the PowerPoint presentation. As the technician attempted to get my slide show and notes to work, I was faced with a large audience waiting for me to speak. I just started talking and eventually, my PowerPoint presentation started working . . . My advice is, don't rely on PowerPoint. Use it only as an addition to your talk."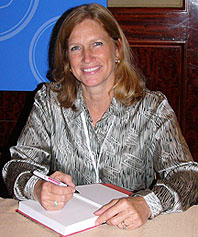 "My hour was reduced to fifteen minutes. That's one of those occasions where you push aside your pride and cut, cut, cut."
(Photo: Jo Kittinger)
Jo had to face another common problem for speakers. "Years ago, I was asked to present a closing keynote address to a group of librarians. All the earlier talks ran over, so when my time came to speak, my hour was reduced to about fifteen minutes. That's one of those occasions where you push aside your pride and cut, cut, cut. The attendees were much happier with a brief talk than they would have been if I'd insisted they all stay late to let me give my entire talk."
And poor Elizabeth! Here's what can happen when you speak at schools. "At one of my first talks, the children joined me onstage. One was especially unruly and passed gas loudly right in the middle of my talk. I hesitated, smiled, and kept going."
We'll keep going with these final words to the wise from Janice: "It's also important to be able to talk about your book in an exciting way. I've been to presentations where the authors had trouble telling the audience what the book was about. Those pitches you write for queries aren't just for agents and editors. They're the foundation of all your presentations because you need to be able to tell an audience about your book in a way that's clear, concise, and most of all—interesting."
Feel like you're ready to stand in front of the crowds now, selling your book? I hope so. And I hope to see you when the HUGE book festival comes to town in the fall. I'll be the one with the empty pockets and the bag full of books. And oh, look! There's your book on the very top of the pile. (I'm such a sucker for a good storyteller.)
***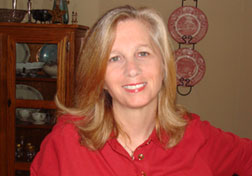 Cathy C. Hall is currently working on a humorous (with a handful of grisly thrown in) middle-grade manuscript. She shares her latest writing news and tips at her blog, and practices her speaking skills whenever she can find an audience!
-----
Enjoyed this article? Check out these related articles on WOW!:
How to Tell Stories that Draw Publicity