arely is there ever such a wonderful opportunity to explore the depth and breadth of an artistic life well lived. Ninety-two-year-old Betty Isabel Ferguson has the energy of a woman half her age—maybe more. Her full and vibrant life proves creativity can sustain a woman for nearly a century.
Isabel is a poet, an actress, a sculptress, a painter, and a playwright. She's explored many different forms of art, including watercolor, portrait painting, assemblage, and photography. In the late 1950s and early 1960s, she illustrated three children's books, including one of Charlotte Zolotow's earliest works, The Bunny Who Found Easter. Isabel's artwork and photography have been shown in various locales including San Francisco, Berkeley, and Windsor, Canada.
Currently, Isabel attends a playwriting class and an acting class, and performs regularly with her theatre group, Stagebridge. A breast cancer survivor, Isabel lives by herself in an apartment filled with her paintings and sculpture.
Isabel was one of the featured profiles in the book Aging Artfully by Amy Gorman.
Thank you for talking with us, Isabel. As a multi-talented creative woman, you're an inspiration to us all! I'm sure WOW! readers are eager to learn where you get your motivation and energy!

WOW: Have you always wanted to be an artist of some kind? Were you creative as a child?
ISABEL: I think mostly I just had ideas. I remember wanting to cook outside. Finally my mother let me bake a potato on the road. It was so hot that day that the potato burned to a crisp. We couldn't eat it, but I was so excited!
To tell you the truth, I rather fell into making art. My father and stepmother didn't know what to do with me, so they sent me to business school in New York. This was in the 1930s. It was a disaster, so they signed me up for art school instead.
WOW: Did you realize then that art was your passion?
ISABEL: Yes, and I found my hand and my brain worked together very well. I was good at it! Later, it was my idea to take writing classes at Adult Extension at Harvard. I'd always wanted to take classes—I never went to college—and the writing course appealed to me. I found I was good at that, too. I wrote fiction and essays, largely based on my own experiences. After that, I turned from writing back to art. When I moved to the West Coast, I took night school art classes. For a while, I did assemblage, which is creating pieces from found objects. It's like recycling. But I always seem to come back to writing, as well. I can't go along without doing some sort of drawing or writing. I'm creative—I like to make things.
WOW: Let's focus on your writing for a minute. Has your writing changed over the years? Do you find yourself attracted to different subjects or themes as time goes on?
ISABEL: Yes, I think so. My recent works—both art and poetry—often center around the themes of the passing of time and of death.
WOW: I'd love to have you share one of your poems. Perhaps your poem about the children being gone?
ISABEL: Yes, this is the one:
Untitled
The children all are gone,
Grown tall and moved away—
Traces of their games
Remain—
A broken bat,
A tennis net—
Like fragments of a song
Half heard one summer day.
WOW: I like that very much. And there was the one you wrote about the nursing home.
ISABEL: Here's that one:
Neighborhood Spring
Across the street
Is a nursing home
So it seems that
Every week
I hear
The urgent shriek
Of the fire department's oxygen run
Speeding to add
A few more
Hours—
While in my yard
There's a
Piercing light
As the fruit tree
Reveals
Its thousand flowers.
WOW: Thanks for sharing both poems. Do you have a set writing schedule, or do you write only when an idea strikes you? I think you've mentioned that your poems often spring from a particular phrase that you've found of interest.
ISABEL: No, I don't have a set schedule, not at all. I recently wrote a poem about the muse flying in the window and back out again. Mostly I wait for the muse. But, yes, I sometimes hear a line I like and then use it as a springboard.
WOW: Do you have a favorite writer?
ISABEL: I love Marcel Proust. I've read Remembrance of Things Past twice. I also enjoy Nabokov. I'm sad that John Updike died. I looked forward to his books.
WOW: What about women writers?
ISABEL: Oh, yes. I'm reading Susan Sontag now. She's very interesting. (laughs) She's really the one you should be interviewing. [Note: Susan Sontag passed away in 2004.]
WOW: Back to your own writing… I, for one, dislike revisions. I prefer the initial stage of a project, the freedom to create without censoring myself. What about you?
ISABEL: I don't think anyone likes revision. I've revised my latest play fifteen times, and I'm tired of it! It's something I know I have to do, but I don't like it. You can keep revising forever, can't you?
WOW: You've never particularly sought financial remuneration for your work, whether it's your art or your poetry. Why is that?
ISABEL: Well...it would be nice to get paid. But you're right, I haven't really tried to sell my work. I guess I sit around and wait to be discovered!
"Old age is hot right now. They don't know what to do with us."

~ Betty Isabel Ferguson, quote from

Aging Artfully

by Amy Gorman
WOW: Do you feel that your love for art has had a hand in your lasting good health?
ISABEL: Yes, it probably has. Caring about something helps you keep going. I feel fortunate that I have art. And my health.
WOW: Do you feel that artists are properly recognized by our society? Do you feel that society's perception of art and literature has changed during your lifetime?
ISABEL: No, I don't think it's particularly appreciated. Art isn't useful. It's extra. And, yes, I think the perception has changed. People are more passive now. They just sit and look at television.
WOW: You lived through the Great Depression. In this newest economic downturn, do you find that art and literature are especially crucial?
ISABEL: Yes. At least to me, they are a big help.
"One thing I never try to do is influence people. If your writing is any good, you might add to the understanding of…well, life."
WOW: Can you speak to the idea of longevity? You've been producing art and poetry, and now plays, for decades. Have you ever been tempted to give up, or is there always something new to explore?
ISABEL: Well, I'm one of those people who has to create, who needs to express herself. And, yes, I find there is always something new to explore. For me, playwriting and acting are new. Acting is a challenge, but I thought I'd like to try it. It seemed interesting. I feel fortunate to have the creative instinct. I don't think everyone does. I am never bored! You can just give up and sit in a wheelchair. But it takes a lot of work to keep going. What a wonderful thing to be able to react and turn those reactions into art.
One thing I never try to do is influence people. If your writing is any good, you might add to the understanding of…well, life. My work may have a message—for example, a story I wrote about a monkey and his keeper centered around the issue of trust—but I never want to be didactic.
WOW: You've recently started writing plays. How is writing poetry different from writing plays?
ISABEL: In poetry, there is more room to expand. Playwriting is very difficult; it's very visual. I think I'm okay with dialogue. My teacher says we're supposed to always pay attention to people talking around us. I love to do that— to listen to people in restaurants, for example. I just wish I could hear better! What's interesting is that when you're in a crowded room, maybe at a party, you could really say anything—like "I killed my mother today"—and everyone is so busy talking to each other that no one would notice.
WOW: You've participated in so many creative endeavors—painting, sculpture, poetry, playwriting, acting... Do you have a favorite?
ISABEL: That's a difficult question. Right now playwriting and acting are intertwined. I write plays and sometimes my acting troupe performs them.
"I am never bored! You can just give up and sit in a wheelchair. But it takes a lot of work to keep going."
WOW: Speaking of that, you perform regularly with Stagebridge, the country's longest-running theatre troupe for seniors. I believe you have a performance coming up, and one of your plays will be produced?
ISABEL: Yes, the performance is scheduled for June 1st at the Ashby Stage in Berkeley.
WOW: Isabel, would you like to share your secrets for a long life?
ISABEL: Vodka and oysters! But, also, as we've been saying, creativity. And I don't want to die. I don't believe there's anything else after this. This is all there is, and I'm not done with this yet.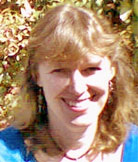 Carol Ayer is a freelance writer and poet living in Northern California. Her credits include Woman's World, The Christian Science Monitor, several Chicken Soup for the Soul volumes, Poesia, and The Prairie Times. Isabel is her grandmother.
Carol's sweet romance, Storybook Love, is coming soon from Wild Child Publishing.
Visit her website at www.seaaircarol.com.