---------------------------------------------------------------------------------------

oy meets girl, falls in love, and they live happily ever after. Is that what the word romance says to you? Well, when it comes to writing romance in the 21st century, that's only one element to consider. In fact, a number of writers of romance dabble in more than one genre.
Sometimes it is a genre under the romance umbrella and sometimes it means dashing from the security of that brolly to nip in under that of another genre.
Many writers published in romance began writing it because that's what they enjoyed reading, while others have "fallen" into the market. Personally, I started out writing romantic suspense, but my agent at the time pointed out that if I stopped stealing cursed jewels or pulling guns on my characters, I already had marketable full blown category/series romance novels. In fact, once she convinced me of that, four contracts for contemporary romantic comedies quickly followed.
But this isn't just about my experience. No, it's about the experiences of twelve ladies, and one brave gent, who write romance, be it single-title contemporary, series romance, historical romance, paranormal/fantasy romance, or romantic suspense. Some have done that dash into other realms with mystery series, urban fantasy, and thrillers while continuing to write romance. Why romance?
"A typical series romance from Harlequin or Silhouette has a shelf life of four weeks before it is replaced by the next month's titles."
After children's books, romance has the largest share of the fiction marketplace. It is grounded in paperback rather than hardcover, keeping costs down and turnover profitable. A number of regular NYT bestselling authors began their careers in romance. As an example, look at the way books by Sandra Brown, Janet Evanovich, Tami Hoag, Tess Gerritsen, and Nora Roberts, to name just a few, fly off the bookstore shelves. But let's get back to the romance market itself.
A typical series romance from Harlequin or Silhouette has a shelf life of four weeks before it is replaced by the next month's titles. And that makes it a market hungry for new manuscripts and new authors. But don't get the idea that breaking into the romance market is easy.
Breaking into the Romance Market

Maggie Toussaint began writing her first romance while on enforced bed rest due to a spinal injury. "I had no fiction-writing training, so the learning curve was steep," she says. How long until she made that first sale? "Ten years." During that time, she turned out five manuscripts, all of which were rejected. Now, she's published in both romantic suspense and cozy mystery.

Phyllis Humphrey also spent ten years trying to crack the market. She took writing classes, attended workshops, joined critique groups, hit conferences, subscribed to writing magazines and joined Romance Writers of America (RWA) during that time, and it paid off. The first book she sold was an inspirational romance. Now, she's added contemporary romance and romantic suspense to her resume.

Because she enjoys world-building, Keena Kincaid's first manuscript in 1993 was a sci-fi fantasy about romance. At that time, there was less genre blending or hybrids in storylines. Today, Harlequin/Silhouette's Luna line might be her target, but Keena discovered her true niche in history. "I'd studied medieval history in graduate school, so it was natural to use that knowledge," she confesses, and yet that is not what she writes. "It wasn't until I was midway through my 12th century Scottish historical romance that I realized I was writing paranormal." Now she's published in both historical paranormal and historical romance.

Scotland and time travel also appealed to Julianne Lee, who used to write as J. Ardian Lee as well. Where her titles should be shelved in the bookstore seemed to be a problem though. "I once heard from a reader who proudly announced she'd moved my books from the fantasy shelves to the romance 'where they belonged'," Julianne says. "Sometimes they were found in the mainstream fiction sections as well." Perhaps they were leaping, for she first tried her hand in a number of different genres, including tie-ins for the television series Quantum Leap and Highlander. Today, she writes historical romance.

Allison Brennan saw twelve romantic suspense novels published before her first supernatural thriller hit the bookstores. She's only had one story published that didn't have any romantic elements—a short story that appeared in the anthology Killer Year.
(Read more about Allison in this month's feature interview.)

Many people think only of Susan Lyons' contemporary sexy romances, but romantic suspense also appealed to her. Susan has tried her hand at short literary fiction as well. Once she realized she was "all about character and had a horrible time plotting" and cared more about the romance than the "who done it," Susan plunged into commercial romance. Her work puts her at totally opposite ends of the romance spectrum. She has written sweet romantic short stories for Woman's World and Wild Rose Press, plus had a title among the launch books for Kensington's Aphrodisia erotic romance line. Champagne Rules was "chick lit interracial," she says, with a "very spicy romance." And how long before that first book sold? "Ten years."

Cindy Procter-King echoes that number, but says her long road to publication was in part because "I'm a slow writer." She also admits to spending "a decade hitting my head against the category wall before finally accepting that maybe category wasn't in my future." For her, the real road led to Erotica Lane with the steamy tales she writes as Kate St. James, though she is published under her real name in contemporary romantic comedy, too.

Nancy J. Cohen, who also writes as Nancy Cane, wrote six "practice" books of romantic intrigue before finding her strength was in futuristic romance. She was writing paranormal romance when the market died, so she reinvented herself writing the Bad Hair Day mystery series. Since paranormal is riding high once more, she's considering edging back into that market, perhaps with urban fantasy romance.

Linda Jacobs let her profession lead the way when she began writing. As a geologist, she wrote a series about Yellowstone Park, winning the WILLA and New Mexico Press Women's Book of the Year with the series. She began writing romance at her agent's suggestion, but it was at her editor's suggestion that she use the pseudonym Christine Carroll for romance since the Yellowstone books were not love stories.

Barri Flowers went with his strengths when he began writing, too. Yes, he. With degrees in criminology it was only natural for him to write true crime and criminology books, so moving into writing mystery and thriller fiction "was a natural progression." It was because he admired the handful of male romance writers, such as Nicholas Sparks and others, that he branched out into contemporary romance fiction. Writing as Devon Vaughn Archer, Barri has added six contemporary romances to his list of published titles, titles in subgenres such as legal thrillers, historical mysteries, and crime fiction, as well as romantic suspense.

Cindy Holby is even more diversified. She writes historical fiction, historical romance, sci-fi romance, urban fantasy, and young adult, using the pseudonyms Colby Hodge and Kassy Tayler. Unlike so many of the other authors, Cindy lucked out. It took only one year for her first book to sell.

Not everyone began writing on their own, though. Rebecca York inched her way into the romance market with a writing partner. Their first book sold to Silhouette Romance, but when they began adding suspense elements, it was Dell that offered a three book contract, and then another manuscript sold to Harlequin Intrigue. When the partnership broke up, Rebecca kept their pseudonym and continued turning out stories. That was twelve years ago. Today she writes paranormal romantic suspense and romantic suspense because she loves "weaving fantasy and science fiction elements together with a strong romance."

New York Times best-selling author Kasey Michaels began writing traditional regency romance because that was what she was reading at the time. It was at the encouragement of friends who wrote for Silhouette that she took to contemporary category romance. Currently, she does single-title contemporary, single-title historical, and category romance. She's also written a very popular mystery series and is working on her 107th book.
That mystery series, the St. Just/Maggie tales, shows just how well elements of the various genres can be blended successfully. "One day, while writing a historical," she says, "my arrogant Regency hero said something witty and insufferable to my heroine and I knew she had to respond with something like, 'That is the outside of enough!' But what I wanted her to say was, 'oh, put a sock in it!' And that's how St. Just and his Maggie were born—a Regency hero in contemporary times." The Viscount St. Just, you see, is a character in a series of mysteries written by Maggie, one day he just poofed into her living room, set to solve mysteries. As Kasey adds, "You never know when and how ideas will hit you."
Writing Tips from the Pros
But what do all these success stories tell you? Hopefully not that it takes a decade to sell a book. "Read the books you think you want to write," Kasey Michaels advises. Rebecca York concurs: "The most important thing about the genre you pick is that you love that kind of book. Write the kind of books you want to read." Linda Jacobs credits Bryce Courtney, author of Power of One, with the best advice: "Bum Glue. You glue your bum to the chair and write."
"Always be prepared," Cindy Holby says. "My biggest mistake was not having proposals ready to jump into the available market." Barri Flowers believes it is important to "read as many books as you can in a particular genre to see what's being published." Yet, "don't force yourself to write a book just because the market is hot," cautions Nancy J. Cohen. "What's hot today may not be the right ticket two years down the road." Cindy Proctor-King says, "Don't be afraid to try something new. Believe in yourself and persist despite the odds." "Do your market research (i.e., read lots of books!)," advises Susan Lyons. Then "persevere, believe in yourself, and enjoy the process."
"The market is constantly changing, and if you try to write for the market you'll be behind the curve and frustrated," Allison Brennan says, so "write what you love." Julianne Lee believes a writer shouldn't be "afraid to break the rules, but do be realistic about the need to fit a niche." Editors and booksellers need to know where to shelve your titles so readers can find the sort of book they enjoy. Keena Kincaid highlights that "this is a tough, fickle business, and we all know there are no guarantees," so the story you write should be one "that's rooted in your heart."
"Romance is a great way to start, no matter what genre you might end up in," Phyllis Humphrey advises, "because romance publishers will always read your work." Learning to write a good romance prepares you for other genres as well. "Most elements are the same—a compelling story, fascinating characters, and an interesting backdrop," she adds. Maggie Toussaint recommends "targeting your marketing" and to "keep improving your craft. Start the next book within a month of finishing one."
So, what's the bottom line? Genre fiction sells, particularly romance, whether the stories are contemporary, historical, paranormal, or futuristic, inspirational, sweet, or erotic. But writing romances is often a training ground, molding the launch pad for other things. However, the one thing all these writers claim is if you aren't familiar with the romance genres, if you don't enjoy—nay, love—reading a particular type of storyline, don't waste time wearing down your keyboard pounding out a tale. In the end, the best advice is to write what you love to read.
***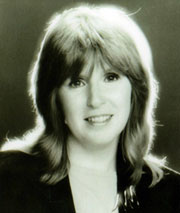 Beth Daniels, the author of 26 published romances, writes historical romance, romantic comedy, and romantic suspense as Beth Henderson, and comedic short mystery and fantasy stories as J.B. Dane. Her "The Dragon's Tale" will be featured in the anthology Mother Goose Is Dead from Dragon Moon Press in 2010.
Visit her website: www.romanceandmystery.com
-----------------------------------------------------------------------------

I write Christian romance.
Those words seem to ignite a strange reaction in many folks I meet. Christian romance? That's when the people I'm conversing with generally begin to fidget in their seats. I experienced the phenomenon afresh at a writer's conference in Seattle this summer. Fellow writers stopped talking about the fun party they went to the night before. They confined their language to the strictly G-rated, and refused to fill me in on their latest summer beach read. In short, I felt like somebody's proper, old girdle-wearing granny.
The irony is striking. Christian products (including a vast array of fiction) are selling like proverbial hotcakes, topping the four billion dollar mark in 2006 according to the Christian Booksellers Association. So how can the burgeoning world of Christian fiction continue to be overshadowed by misconception? In order to ditch my granny persona, I'm here to hitch up my girdle and address some myths about Christian romance and the people who write it.
"We are real people, familiar with rejection (especially from editors), spiritual crisis and, definitely, sin."
Myth #1: Christian romance is sanitized, Pollyanna writing that doesn't deal with reality.
Well-written Christian fiction, or inspirational fiction as it is sometimes called, is not about perfect people and their saccharine sweet love lives. Brace yourself. Christian romance deals with real world issues. I know, I write inspirational suspense for Harlequin's Steeple Hill line. My latest protagonist lives a wild youth, is responsible for her father's death, has a terrible problem with impulsivity, and winds up getting tangled up with a drug dealer. And that's all before she meets the hunky man in the wilderness.
Inspirational Readers' Choice Contest winner Susan Page Davis agrees. The author of ten historical novels, seven romantic suspense books, and three cozy mysteries, Davis says, "Most CBA publishers want the main characters to end up looking at things from a Christian world view. That doesn't mean they have to start out that way, and it also doesn't mean all the characters fit that pattern.
In my own upcoming release, Inside Story, the main character, Claudia, is not a Christian through most of the book. She's one of those pushy, aggressive reporters who will go to any lengths to get a story. If her sister even mentions God or going to church, Claudia gets nervous. Perfect characters? I don't think so. Christian fiction, in my opinion, is often more realistic than secular fiction. When I read about a person going through danger, grief, and mayhem without ever once considering his spiritual state, to me that is unrealistic."
As a side note, I might point out, Christian writers have been known to, er, sin. We are real people, familiar with rejection (especially from editors), spiritual crisis and, definitely, sin. And I'm not talking about returning a book late to the library here. Writing a good story means being able to write characters that are beautifully, believably flawed and it takes a properly flawed author to accomplish this. I can proudly say I've got enough flaws to keep me writing for decades.
"...the Christian romance entices the reader to listen to the story and the message, the same way a secular author does."
Myth #2: Christian fiction is too preachy.
Experienced authors of inspirational fiction know the story will inspire through the characters, not through didactic prose applied with a sledgehammer. Emily Rodmell, assistant editor for Harlequin's Steeple Hill line, makes the point nicely.
"Publishers work hard to find a balance," Rodmell says. "People from all walks of life read our books. One of the most popular reasons is that readers can feel safe reading the books themselves then passing them on to their grandmother or their teenage daughter. They don't have to worry about objectionable content. They trust that they're getting a good, clean romance that will uplift them as they read. We make certain that anyone—regardless of denomination—can pick up our books and enjoy a great story."
And a great story only enhances a great message. As Rodmell points out, "Each book we publish should have a believable faith journey, but it also needs to contain a compelling story. The romance can't take a back seat to the spirituality or the books wouldn't sell."
In essence, the Christian romance entices the reader to listen to the story and the message, the same way a secular author does. The bottom line however, is preaching is unnecessary. As an author, I can't turn people to God. That's His job. My job is to write a story with the talent and imagination He's given me that makes the point He inspires me to make. I'm the tool, nothing more.
"If sexual content is a priority, Christian fiction won't satisfy."
Myth #3 Christian romance is just like secular romance only with all the good stuff taken out.
Writing a romance without sex is unrealistic, I've heard. I hope I don't offend here, but occasionally I find secular writing a tad, well, unrealistic in terms of physical exertion and overall fitness level of the characters. Some of these heroes and heroines are stupendously vigorous, if you know what I mean. While I admire the epic stamina of these fortunate protagonists, I believe it is possible to maintain sexual tension, develop passion and commitment, and achieve that happy-ever-after moment without graphic details. If sexual content is a priority, Christian fiction won't satisfy. If the evolution of a relationship is higher on the reader's list, there are plenty of Christian authors serving up a satisfying read. And satisfying means putting in plenty of "good stuff."
Lenora Worth, this year's Gayle Wilson Award recipient, sums it up nicely. "While Christian fiction demands a more G-rated script, our books certainly don't shy away from the tough issues that human beings face today. We deal with divorce, rape, teen pregnancy, abuse, drugs and alcohol, teenage issues and just about anything else."
This often comes as a surprise for readers new to the genre. "I've had people tell me after reading one of my books that they never dreamed inspirationals could be so endearing and compelling," Worth says. "That element of pleasant surprise always makes me smile. People shouldn't rush to judgment regarding Christian fiction. There truly is something out there for every reader."
Agent Chip MacGregor, who has made more than 1000 deals with every major publisher in both the ABA and CBA, has seen Christian fiction thrive over the years. His authors have appeared on the New York Times bestseller's list and been featured on a variety of TV spots from Oprah, to Montel to Fox News. "Christian romance follows the same patterns as any other romance novel," MacGregor says, "but it written with a redemptive message."
MacGregor says, "A Christian writer is trying to create something good—a story that not only can entertain, but enlighten. In a perfect world, every writer would like her book to help make the world a better place. So writing a romance novel without explicit sex scenes doesn't make the book unrealistic or uninteresting to most readers. It simply makes it moral; offering something higher for us to pursue. At heart, I think that's what every reader longs for—a better world."
Perhaps with a few of these myths cleared up, I can schmooze with the best of them at the next convention. Maybe I will even loosen up my girdle and confess to returning my library book three days late.
Rebel!
***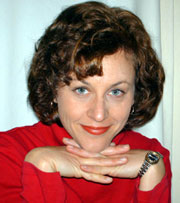 Dana Mentink is a resident of California where the weather is golden and the cheese is divine. After many years teaching elementary school, she now writes full length fiction for Harlequin and Barbour Books. She juggles her writing career along with a husband, two children and a dog with social anxiety problems.
Visit her on the web at www.danamentink.com.