ollaborating on any kind of project can be tough: you have to juggle responsibilities, deal with your partners' work style and speed, and negotiate differences of opinion. Sometimes, for every step forward, you take another step back, as you meet, rethink, revise, and compromise. But what about when you're writing a novel with another author? Many of us are tough, independent cookies! And what about (gulp) when you don't live anywhere near each other? That juggling act can get even tougher.
That's why the success of author-sisters Stella and Audra Price is so impressive. Not only has this team turned out over fifteen novels, they've done so by working almost completely online, since they live across the Atlantic Ocean from one another. Yes, that's right: these two dynamos not only live in different time zones, they live on different continents! Yet, they've managed to publish multiple best-selling, award-winning novels of urban fantasy and paranormal romance while keeping their sanity and their sibling relationship intact. Did I mention they're under the age of 30, as well?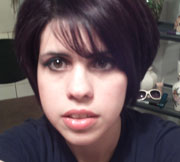 Stella, the elder of the Price sisters, is 29 and lives in New York State. After college, she became part of the touring music business, working as a "merch girl" and tour manager for a few rock bands and spending the better part of 5 years on the road. She has since retired from her rock and roll lifestyle and worked as a model, bartender, webmistress, ice-cream slinger, retail slave, barrista, and design consultant for a custom-framing firm. She's also an award-winning cover artist and designer. She runs a small promotions company and is the art director for Tease Publishing, as well as cover artist for Phaze, Mystic Moon Press, BluPh'ier Publishing, Whiskey Creek Press, Firedrake's Weyr, Red Rose Publishing, Chippewa/Lady Aibell Press (now closed) and her own work.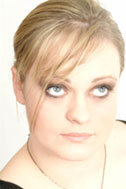 Audra, the baby of the family, is 24 and married to her childhood sweetheart. She lives in Scotland and has for almost her entire life. A makeup artist, Audra is certified in three countries to do hair and makeup and is the exact opposite of her elder sister. Blonde/blue eyed and tall (compared to Stella's brunette/hazel/petite self) Audra is often mistaken for the elder of the two. She has been showing and racing Huskies competitively since she was eight years-old. She has five ball pythons whom she loves dearly, a hamster named Ninja, and a peacock named Pimms, in addition to the thirteen dogs.
Dark. Devious. Sensual, sinister, and startling. These are just some of the words reviewers used to describe the wild worlds of Stella and Audra Price, who write Paranormal Romance and Urban Fantasy. To date, they have co-authored five novel series along with several shorter works. They've won ten awards for their work together and been nominated for many more.
How do they do it? I was thrilled to catch up with these two (via email, of course!) and find out just what makes them tick as a successful writing team.

WOW: Stella and Audra, thanks so much for joining WOW! to talk about your writing partnership. What made you first decide to collaborate as authors?
Stella and Audra: Being that we are so far apart, it was the easiest way for us to spend time together. We both like the same things in literature, and are pretty much always on the same page. So, it was only natural for us to go from writing on a RP (Role Play) game together to taking the next step to publication. The funny thing was, we didn't really consider it collaboration. It's just us doing our thing.
WOW: That sounds almost too good to be true! So how did you decide upon the genres of paranormal romance and urban fantasy?
Stella and Audra: That was easy. We are both HUGE fans of the genres, albeit separately. Paranormal always held an interest for us. For us, the influence came from several authors that we loved but couldn't ever really place in one genre or another. We do enjoy writing across genres, because it allows us to explore the two areas we both like to write. For Stella, it's relationships and emotional conflicts. For Audra, its torture, mayhem and straight conflict. We get the best of both worlds with the genres we choose!
WOW: One of the most interesting aspects of your writing partnership is that you collaborate through Instant Messenger and email, working on two different continents. Can you tell us a little about how that works? Do you run into snags, or is it a pretty smooth process?
Stella and Audra: The only snag in anything we do is catching each other online. Audra recently got married, so in the past six months, it's been pretty lean with the writing. But normally it's easier to write over IM because it allows us to work quickly. Audra and I each take specific characters, and those characters are only written by one of us. Because of that, they remain true to their personalities and their morals. Normally, one of us writes the backing for the chapter, depending on whose POV it's in. Then we work the dialogue out in IM, and believe it or not, it flows better because it's almost as if we are actually having a conversation. We never know what the other person is going to have the characters say. So, it's always a new experience, but it makes it much more fun because you never know what direction the characters will take. A lot of the time it makes for much better drama, because it feels real.
"...we work the dialogue out in IM, and believe it or not, it flows better because it's almost as if we are actually having a conversation."
WOW: That is such a fascinating way to create characters and dialogue! I'm impressed. But there must be challenges as well. In your opinion, what's the biggest challenge in creating a novel with another person?
Stella and Audra: For us, it's time frame and ability to be online. A lot of other long-distance teams write different ways, exchanging pieces through email, so they can read and review at their own convenience. For us, we need to have that time to actually interact online in order to get everything done.
WOW: What's the biggest reward in working with another person?
Stella and Audra: Knowing that we did it, together, and that someone is going to read it and possibly enjoy it as much as we did writing it. We live in our paranormal/urban fantasy worlds 70% of the time, so knowing we can share them with others makes all the difference.
WOW: Do each of you have areas of certain strength? For example, does one author write more of the dialogue and another write more of the narration? Is one of you stronger at doing the research while another tackles the marketing? Or do you pretty much split up all the duties evenly?
Stella and Audra: Audra is a whiz at torture and conflict! Though Stella tends to prefer the emotional aspect, we both write them equally. That said, Stella is also a huge research person, and anyone who knows us knows that she's the marketing and promotions girl for our partnership. She's online nearly 18 hours a day! We do try to do appearances together when we can, though it's a stretch.
"We suggest doing something off the mark, like RP (role-play) to see if your collaborative writing styles mesh."
WOW: Who comes up with the ideas for your novels
Stella and Audra: We both do. Sometimes a character shows up demanding a story told, and we have to work something out with them. Recently, Stella's done a lot of research on two series we're developing, but it's because she has more time to do so. Usually, Stella sends Audra the research, she looks through it, we start talking, and plans and outlines take shape. For the Eververse series, it was both of us, feeding off each other, and the idea ballooned. Same for our Dragons and our Djinn. With both of those series, characters showed up and wanted stories. For the Dragons, Char, our lead in the first book, showed up with Audra, and it blossomed when she told Stella about him. For the Djinn series, the lead, Marsh, thundered into Stella's head one day demanding his own book and not relenting until he got it. He has three so far and he's still caustic!
WOW: I know other authors reading this interview have considered collaborating on works. What words of advice (or warning!) would you give them?
Stella and Audra: Make sure you can work with the person you want to work with. And, by that, we mean don't jump into it. We suggest doing something off the mark, like RP (role-play) to see if your collaborative writing styles mesh. We've seen friendships crumble under the weight of writing together. Have a common goal, and a common style, one that works on a number of levels. It's easy to forget that the person you write with isn't actually you. Also, be sure you can both give as much to the writing as is fair. A partnership where one author carries the writing really isn't a partnership at all.
WOW: Your novels have won multiple awards, including Best Demonic Romance for Silk and Steel, and Best Urban Fantasy for The Soft Edge of Midnight at the 2008 Fantasm Awards. Congratulations! But of all the books you've written together, which is your favorite collaboration, and why?
Stella and Audra: That's a hard one! Each series means something different to each of us, though we love them all the same. It's like having children. They are all different, but you have to love them the same. Having said that, Stella is partial to Gifts, because it just flowed out, and it has the most visible depth.
WOW: Either one of you write as a single author? Why or why not?
Stella: I have a pen name I write under, but nothing is solid. It's something I work on in our off time, but it's not something I have done recently because we have been working on books that are behind because of the wedding.
WOW: Thank you, Stella and Audra, for making this a fun and informative interview! I'm sure all of our readers will want to check out your books and your website www.stellaandaudra.com. In 2009, another five novels will be out in print for the Price sisters, along with a few short stories in e-book. After that, in their own words, "the sky's the limit!"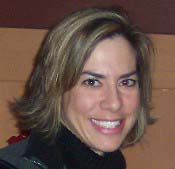 Allie Boniface (www.allieboniface.com) is the best-selling author of two contemporary romance novels, One Night in Boston (Samhain Publishing) and Lost in Paradise (The Wild Rose Press). Both were recently nominated for The Long and the Short of It Romance Review Site's "Best Long Ebook Romance of 2007" and "Best Romance of 2007" in the Preditors and Editors' Poll. Allie has been writing romance for five years and believes that we all need a great love story in our lives.