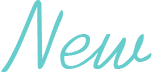 writer, you've got much to look forward to as you navigate the writing life. Deciding what genre to work in. Selecting what newsletters and trade magazines to subscribe to. Setting up a place to write. And, of course, you will be submitting your short stories, poems, screenplays, and other manuscripts. But, have you thought about adding a writer's conference to your schedule?
You may have read about the pros' experiences at various events, but perhaps attending a writer's conference hasn't occurred to you. Or, maybe it has, but you're just not sure if you're ready. After all, that's something to look forward to in the future, right?
Why wait? Many conferences make the effort to meet the needs of both beginning and established writers alike, so there's really no excuse not to go.
I've assembled some tips I learned while attending a number of conferences within the last year and hopefully they'll help you get the best out of your first and future conferences.
Why should you, an emerging writer, attend a writer's conference? You can participate in seminars focused on favorite genres and taught by established writers. You get the opportunity to hear insider views about navigating the publishing world. You can network with peers to share stories from the writing trenches. And, it's fun!
Start by figuring out where your interest lies. Do you dream of playwriting? Or are you a closet essayist? Does tanka turn you on? Once you have some idea of what you want to write, the research can begin. Take a trip to your favorite search engine to enter "writer's conferences" and you'll get back more hits than you have time to check. You can then refine your search to include the genre you want. A favorite source of mine is ShawGuides.com. Their extensive database lists events by region, state and country, with links directly to program sites. I frequently visit them just to see what's coming up.
Other resources include Renegade Writer Linda Formichelli's reports on upcoming conferences in her Conference Scene column in Writer's Digest, and the Conferences & Residencies section in each issue of Poets & Writers.
So, you've decided what kind of conference you want, but do you stay close to home or travel? You can bypass the traveling and consider trying an online conference. I discovered the Muse Online Conference after reading an interview with co-founder Lea Schizas, which appeared in a September 2007 review on WOW!. Intrigued by the idea, I headed to the website, was excited about what I saw and signed up. It was a great experience talking with presenters in real time chats, in addition to participating in virtual workshops on everything from writing press releases to marketing yourself. Best of all, it was free! For more information about the 2008 conference, you can go to https://www.freewebs.com/themuseonlineconference/
Getting back to the travel question, perhaps the easiest option for the beginning writer is to check to see if local writing organizations sponsor upcoming conferences in your area. Signing up for an organization's mailing list assures that you'll be kept abreast of updates, so you can plan accordingly. This came in handy as I prepared for two local conferences last year.
The inaugural Conversations and Connections Writers Conference, took place May 2007 at the Writer's Center in Bethesda, Maryland, a short distance away from Washington, D.C. For a very affordable $35, there were opportunities to meet, attend sessions led by, and network with editors and publishers of various literary magazines and small presses.
Included in the registration fee, there was even a "speed dating the editors" session where writers could present their manuscripts for critique. Because this no-frills conference didn't include meals and refreshments (the surrounding area had more than enough eateries to accommodate), venturing out for lunch at a barbeque place turned into a delightful meal with keynote speaker Amy Holman, author of Insider's Guide to Creative Writing Programs.
With the closeness of Washington, D.C. to Baltimore, about 45 minutes away, I treated myself to a train ride to D.C. and breakfast with a friend before the conference.
The Baltimore Writers Conference that I attended in November 2007 was much closer to home. I'm a member of the Maryland Writers Association (MWA) and they were one of the sponsors for this annual event. The experience was exhilarating, from the hilarious yet frank morning keynote by author and former NPR commentator Marion Winik, to a session on blogging, featuring Brian Stelter, who founded the television news industry blog TVNewser.com while attending a local university and later sold it to MediaBistro.com.
As a bonus, I reconnected with a former college writing instructor, Maribeth Fischer, who informed me of the Writers On The Beach Conference in Delaware, which she founded to draw attention to and raise research funds for a debilitating disease contracted by family members. Another conference was added to my growing list.
You may be tempted to stick with local or state conferences, particularly when it comes to finances. Stretch those wings and go for a regional or national conference. Not only will you benefit from meeting a wider range of people, you'll get to experience other regions and states. There's also a better chance of meeting more widely known speakers and presenters, along with having a more varied selection of workshops and seminars from which to choose. Planning well in advance will help keep expenses down. And what better way to gather materials for future writings by journeying to other places?
Back in April, I traveled to my first out-of-state conference, the Festival of Faith & Writing at Calvin College in Grand Rapids, Michigan. I heard about this conference at another event and went to the website to check it out. I began to plan for the three-day trip, then was surprised by a close friend's mother, who paid for practically all my expenses, including registration, airfare, and lodging. I ended up paying for a couple of meals and books. I stayed with this woman and her friends, one of whom is a publisher writer. It was good to debrief and check in with each other after jam-packed days, while relaxing in our hotel room.
With this conference, the sessions and workshops were more intense, hence the debriefing I previously mentioned. One of my most memorable experiences was viewing The Reckoning, a powerful documentary based on the lives of six survivors of the Dutch Resistance during the World War II Nazi occupation of the Netherlands. Following the screening, there was a panel discussion with one of the survivors and the documentary production team from Storytelling Pictures. After the discussion, I found myself in an impromptu one-on-one with the president of the production company, as he shared his experiences in documentary filmmaking.
By now, you should have gotten the idea that networking at conferences is a key element. I'm actually an introvert, but I've been frequently told that I don't act like it because I can work a room. I wouldn't go that far, but I don't want to pass up opportunities to meet authors, editors, and publishers in a variety of literary genres—in addition to folks starting out in the business. Attending conferences is a great way to market yourself and get your name out in the world.
Many conferences have exhibition areas where publishing houses, literary magazines, and other literary organizations set up shop to invite (and entice) attendees to meet and greet. Take advantage and press some flesh! You'll never know whom you'll you meet.
At the Festival of Faith & Writing, I scoped out the exhibition hall on the first day to get my bearings. Because I was familiar with their work and had joined their mailing lists, I was able to place names with faces, and when I returned to their booths to chat during down time, I met several editors of online journals I've had my mind on and collected their business cards.
With the exception of the excellent—and free—Muse Online Writers Conference, money plays a major factor in your decision to attend a writer's conference. Ultimately, the more affordable it is, the more your chances of going. I've been fortunate that I really haven't had to put out a significant amount of money so far for past events, but as I attend more conferences, I expect that to change.
As you budget your finances for the next conference, contact the event sponsors or check their websites to see if they're offering some type of aid in the form of full or partial scholarships. Volunteering at some conferences may decrease registration fees too. Also check C. Hope Clark's Funds For Writers site, where you may be able to find funding resources.
There is another option to consider when you're looking to minimize conference costs: appear as a panelist for a session. Think about the areas of writing where you may have significant knowledge. You may know something that could be quite relevant to other writers. Who knew that my past experience as a writer, editor, and voice artist for an Internet radio drama would lead me to my first panelist appearance at a state conference?
I attended the Maryland Writers Conference for free back in May, because I was a panelist for a discussion on writing for broadcast media for the MWA Baltimore chapter meeting last August. I received my first honorarium for that. They were impressed with the results and asked the panel to appear at the state conference, which included registration, meals, and an honorarium for speakers.
New writer, you have much to look forward to in the writing life. Don't forget to add a conference or two to mix it up and expand your horizons. You'll be so glad you did!
***
Jill Earl currently interns with the online magazine, WOW! Women On Writing. She's also worked with media nonprofit Christian Walk Alive as a writer, editor, and voice artist for 'A Work in Progress,' an online drama that's also broadcast on some radio stations around the country. Jill is a member of Maryland Writers Association and was published in their Pen In Hand newsletter. She resides in Catonsville, Maryland.