ubmitting to agents takes the patience of a pregnancy. The seed is planted and you wait, and wait, and check the mailbox, and wait. You know you cannot rush the process, but dang if you wish you could. For all you nervous types who cannot stand to sit around watching dust collect on your computer screen, consider taking that gorgeous manuscript sitting there all dressed up with nowhere to go, and submitting it to competitions.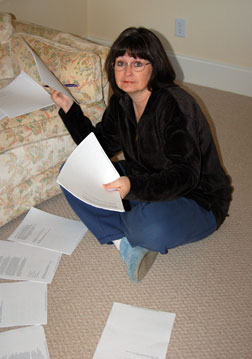 Chances are you'll submit to about ten agents at a time, not wanting to inundate the literary world with your genius all at once. At the same time, locate novel competitions, first chapter contests and first line hook challenges. Then, using those polished submission skills you honed while spitting out agent queries, study the competition guidelines and shoot off those entries.


"Finding those contests isn't as difficult as you might think."
When you envision competitions, you picture short stories, poetry, essays and creative nonfiction. While novel competitions are not on every street corner, a substantial number exist. And nothing would please an agent more than to learn that while he was admiring your story, you garnered an award or two. As a matter of fact, winning a prize for the very story he has in his hands might tip him off the fence on the side of a contract.
The Whole Ball of Wax Contests
Few contests expect your complete manuscript. Those that do also include a publishing contract, and are using the competition like an editorial assistant culling through a slush pile. These contests are splashy, and offer royalties and an advance. The Court TV Next Great Crime Fighter Contest just closed, and a complete mystery manuscript was required. Gather.com partnered with Simon & Schuster for the First Chapters Romance Contest and just awarded two authors with publishing contracts in October. The Amazon Breakthrough Novel Contest just closed, partnering with Penguin Publishing. The big name contests like this happen fast. In the time it takes to write this article and have it published, one can open, fill up with entries, and close. Keep your eyes open and be prepared to take quick action when they appear.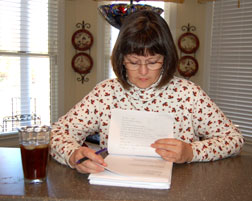 "Often these contests require you be unpublished as a novelist..."
Often these contests require you be unpublished as a novelist, quite the opposite viewpoint than the literary agent. They make for great cannonball splashes for first-time writers as they jump into the publishing world. The events are not common, and when they appear, they advertise like crazy, so expect lots of competition. A few others currently available are:
Cinnamon Press Novel Writing Award
https://www.cinnamonpress.com/competitions-novel.htm
The entry fee is £20. Offered twice a year in June and November with the winner receiving a £500 prize, plus a contract to complete a novel of between 60,000 and 80,000 words to be published by Cinnamon Press. They are a Welsh press open to global submissions.
Writing for Children Competition – Canada
https://www.writersunion.ca/cn_writeforchildren.asp
$15 entry fee. Deadline April 24, 2008. Limited to Canadian citizens or landed immigrants. All writers must not have been published in book format in any genre and must not have a contract with a book publisher. Limit 1,500 words.
William Faulkner Creative Writing Competition – Full-length Novel
https://www.wordsandmusic.org/guidelines.html
Entry contingent upon word count. $35 for between 50,000 and 100,000 words. Double the fee up to 150,000 words and triple up to 200,000. Cash prize of $7,500. Any form of novel considered. Deadline May 1, 2008.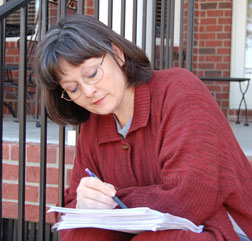 "What's great about these babies is that you might not have the rest of the book written, or might be working on final edits."
The Big Chunk of It Contests
Other contests require 10,000 or more words—just enough to get wrapped up in the story and see if you can string along a reader. These are more common than the whole manuscript contests. What's great about these babies is that you might not have the rest of the book written, or might be working on final edits. Instead of losing a chance to compete, you can polish those first few thousand words until they sparkle, knowing you'll have time to do that with the rest of the book later. On the other hand, some of these contests don't care if you ever finish the book once they hand you the prize purse. Here are a few for you to consider:
A Woman's Write
https://www.awomanswrite.com/
Entry fee $25 with the first prize being $500. They expect the first 100 pages of your novel, preferring work for and about women since the web site is a creative resource for women. This is an annual repeating contest, so if you miss this year's deadline, you have another to strive for in case your story isn't ready.
William Faulkner Creative Writing Competition – Novel-in-Progress
https://www.wordsandmusic.org/guidelines.html
$30 entry fee to compete for $2,000. Open only to aspiring novelists who have not had complete books of fiction published. Submit no more than 12,500 words, including outline or synopsis. Entries may be any form of novel, including literary, mainstream or genre. Deadline May 1, 2008. This is a separate category from the complete novel listed above.
Strongest Start Novel Writing Contest
https://www.thenextbigwriter.com/competition/strongest_start.html
The Competition will judge the first three chapters. Writers are not required to submit additional chapters and are not required to have completed additional chapters. Prizes include cash up to $100 and memberships in writing workshops. Starts accepting entries January 14, 2008.
The Editorial Department, LLC First Novel Competition
https://www.editorialdepartment.com/content/view/554/461/
The grand prize winner will win a complete manuscript evaluation and line-editing package and have the opportunity to work with Renni Browne, who has edited hundreds of successfully published novels, co-authored the bestselling Self-Editing for Fiction Writers, and is one of publishing's most experienced and highly respected fiction editors. Asks for the first 50 pages. A $25 entry fee is required and the deadline is December 22, 2007.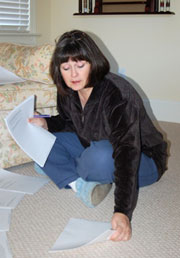 The First Chapter or Excerpt Contests

Of course, these are the most common novel writing awards. They are easier to judge and often do not involve publication. These awards are most often found with writing organizations and conferences. As with any competition, the judges make the difference. Sometimes these events involve novice judges who reduce the stack of entries down to the finalists with the winners selected by conference guests who consist of agents, editors and authors. Some are more prestigious than others, but any win shows potential in your writing.
CNW/FFWA Annual Florida State Writing Competition
https://www.writers-editors.com/Writers/Contests/Contest_Guidelines/contest_guidelines.htm
Entry fee is $5 to $20 depending on your membership affiliation and word count. This contest has been around a while. First prize is $100.
Alabama Writers' Conclave Contest
https://www.alabamawritersconclave.org/contests.html
Held annually. $10 entry fee for nonmembers. Submit up to ten pages or the first chapters of a novel. First - $100 Second - $75 Third - $50 Fourth - $25 Up to 4 Honorable Mentions. Deadline April 30, 2008.
Pacific Northwest Writers Association Contest
https://www.pnwa.org/
This competition has seven book categories. Open to writers of mainstream fiction, inspirational, romance, mystery, science fiction/fantasy, children's chapter book/YA and nonfiction/memoir. No more than 28 pages to include synopsis. Entry fee is $50. Deadline February 22, 2008. Prizes range from $150 to $600.
Kay Snow Awards
https://willamettewriters.com/1/kaysnow.php
Entry fee is $10 to $15. Deadline April 23, 2008. This annual writing contest awards one first prize of $300, one second place prize of $150, and a third place prize of $50 per winning entry. The Liam Callen Memorial Award of $500 goes to the best overall contest entry in all divisions. (There are six writing categories in this contest.) Do not submit before January 15, 2008.
InnermoonLit Award for Best First Chapter of a Novel
https://www.brianagincourtmassey.com/contests/bfcguidelines.html
No entry fee, which is phenomenal considering the time it takes to read all the entries. The first chapter is limited to 2,000 words. Must be 18. Deadline March 1, 2008. This contest repeats annually. First prize: $100; second prize: $50; third prize: a signed copy of one of the judge's novels.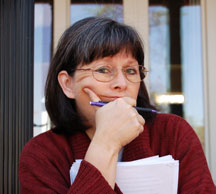 "Don't scorn a contest that charges, because a contest is a costly and time-consuming venture."
The First Line Contests
You understand how important a hook is for a grand novel. Without one, you don't have a snowball's chance in Hades of attracting an editor or agent. These first-line contests come and go with the weather, offered by authors, agents (like Nathan Bradford at Curtis Brown earlier this year) or writing web sites that want to spice up their blog. They are rarely repeated, but hey, they are easy, fun and sometimes pay. Search for "first line contest" and see how quick they appear and disappear. Try grabbing one as it whizzes by. The following one is a keeper and a repeater. Enter it.
That First Line
https://thatfirstline.com/
Entry fee is $5 with a chance to win $500. The competition is quarterly with the next deadline March 1, 2008.
What About the Entry Fees?
Expect more fees the larger the submission. Fees compensate judges and pay the prizes. Don't scorn a contest that charges, because a contest is a costly and time-consuming venture. If you feel confident in your story, proud of your work, an entry fee should be barely a thought. Consider it one of the costs of being a writer, no different than your printer ink and postal stamps. The winners never think they'll win, but they do.


"Agents like to know that you are
active in the writing world."
Entering contests works not only to keep you entertained and calm during the agent waiting period but keeps you active. Agents like to know that you are active in the writing world. They prefer their potential clients maintain membership in writing groups and professional organizations, attend conferences and book fairs, and enter contests.
And if your first round of two of agents turns you down, as they did all the huge names on Barnes & Noble's shelves, you can add the award news in your next group of queries. Seeing that you competed, and someone found you worthy, only makes an agent sit up and take notice of the fact you are serious about your writing.
***
Bio:
C. Hope Clark is editor and founder of FundsforWriters.com and author of The Shy Writer: The Introvert's Guide to Writing Success. She's published in national publications like Writer's Digest and The Writer Magazine and trade magazines like TURF, Next Step, College Bound Teen, American Careers and Landscape Management. Writer's Digest selected her web site in its 101 Best Web Sites for Writers, for the last seven years in a row.