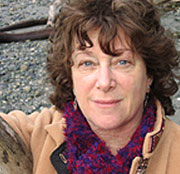 YOUR WRITING FRIEND IS A FRIEND WITH EXTRAORDINARY BENEFITS: Examples and Exercises for Experiencing Them
by Sheila Bender
START DATES: This class is currently closed.
DURATION: 6 weeks
COURSE DESCRIPTION: Each week students will complete a piece of writing and a revision after they have received instructor response. Topics include: Writing About the Place of Writing in One's Life; Writing to Change Others and the World; Healing Through the Dark Emotions; Fitting In; Reflective Writing for Self-Actualization; Revisions; and The Value of Writing.
COURSE OBJECTIVES:
To help writers
incorporate writing into their week, no matter how busy they are
reflect on the benefits writing bestows
create goals that ensure those benefits remain and alter their lives positively
Sheila, I will take every possible class you teach that I can get to. Your insight, knowledge, and incredible warmth and encouragement made our class the highlight of all those I've ever taken. Can't thank you enough. ~ Shirley Clukey

I have taken several online courses with relatively famous women writers, and you have been the most giving and involved with genuine feedback and follow-through. I thank you for that. I have learned from reading your remarks to others and the assignments have been thought-provoking and challenging—just the right mix for an aspiring writer. ~ Lori Talarico

I'm still pinching myself...to have found you as a teacher is simply a miracle. This is the first time in a while that I can see how to take my writing up another notch. ~ Sher Laughlin

...this has been a very productive class for me. I've learned a lot and feel like I have grown a lot in the process. ~ Margaret Riordon

What I am particularly struck by with Sheila is that she presents a great comforting wisdom from her background and experience; yet she also has an enthusiasm for the craft of writing that feels like she just got started yesterday. The enthusiasm is contagious and really inspired me to open up and let my inner critic take a break... it is a great skill and talent to mix nurturing support with honest critical comments. I feel Sheila possesses that type of talent and finesse. ~ Wendy A. Johnson
WEEKS AT A GLANCE:
Week One: Writing About the Place of Writing in One's Life
Many writers write about the central place of writing in their lives and share its importance with those who write, those who read and those who are interested in a rich life. This week, participants will try their hands at writing about writing—even if they aren't yet writing regularly!
Assignment: The instructor will provide model essays, poems and stories about writing as well as exercises to help participants shape their own writing story. She will respond to everyone's posted writing with suggestions for revision.
Week Two: Writing to Change Others and the World
Writers have changed others' lives as a consequence of their writing. This week we will study some work by writers whose writing has made a difference to others.
Assignment: Participants will write to influence one other person or many others and experience the power of writing persuade. The instructor will offer response to each post with suggestions for revision of this work during our class time together.
Week Three: Healing Through the Dark Emotions
From journal writing to writing finished plays, memoir, poems and fiction, writers use encounters with the dark emotions to bring in light and effect healing. This week we will study the work of writers in many genres who have done just that.

Assignment: The instructor will provide a detailed lesson on writing about painful topics, offer exercises, and respond to the piece each student posts as well as to one revision from each participant.
Week Four: Fitting In
Writers are often people who feel outside the group, who are never sure where they fit in. This week will be devoted to structuring a plan to find one's writing tribe and maintain a relationship with its members. Even if class participants are involved in classes and writing groups, there are many more avenues to explore for achieving the benefit of comradeship and writing support.
Assignment: The instructor will provide a lesson and guidance on creating a writing life and review and respond to each participant's plan.
Week Five: Reflective Writing for Self-Actualization
How does one use written reflection to clear away limits and fully engage in one's life? How does one muster the courage to keep writing even when no one has asked for her to do so? How does a writer handle restlessness and disappointment?
Assignment: The instructor will offer material to read that provides answers. Participants will write their own writing manifesto to sell themselves on moving forward.
Week Six: Time to Catch Up on Revisions and to Discuss the Value of Writing
It takes a lot of juice to create new work and work on revisions at the same time. This last week of class provides time to post any revisions a participant may not already have posted; if a participant is up to date on revisions of past weeks' assignments, this is a week to post a second revision of one of them. In addition, we will discuss our thoughts on the value of writing and how to spread the word.
Materials needed: The instructor will post each of the 6 weeks' lessons with exercises and models at the opening of each week so students can work on generating that writing on their own time, at their own speed during the week. She will respond to posted work within 24 hours so the writer can get started on revising.
ABOUT THE INSTRUCTOR: Sheila Bender, founder of WritingItReal.com, is the author of many books on writing, including the popular Writing Personal Essays: Shaping and Sharing Your Life Experience and Creative Writing DeMystified. Her memoir is entitled A New Theology: Turning to Poetry in a Time of Grief. Her book of poems is Behind Us the Way Grows Wider. As a writer, teacher and editor, she believes that writing so others understand our hearts and minds helps us understand ourselves, heal grief and sadness and grow. She is a frequent presenter at conferences such as Centrum Foundation's summer Port Townsend Writer's Conference and Writing It Real's annual conferences.
COST: $180. The class will use a Google Groups format, to which the instructor will provide access.
BUY NOW: Your Writing is a Friend with Extraordinary Benefits: Examples and Exercises for Experiencing Them, by Sheila Bender (6 weeks, starting 11/14/2016) Limit: 10 students. Early registration is recommended.
This class is now closed. Please check here for our current schedule.
----------------
Notes: Upon successful completion of payment, your name, email address, and contact info will be submitted to your instructor.
Questions? Email Marcia & Angela at:
classroom[at]wow-womenonwriting[dot]com