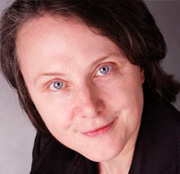 BEYOND PROCRASTINATION™ FOR WRITERS by Renate Reimann, PhD
START DATES: This class is currently closed.
DURATION: Three parts—can be taken together or as stand alone classes; 4 weeks per part; 12 weeks in total.
COURSE DESCRIPTION: What prevents writers from completing their projects? Chances are they lack a structure for writing, are held back by emotional concerns or simply run out of steam along the way. This class will help you learn techniques to overcome practical, emotional and environmental obstacles that may block you from completing your manuscript.
Part I: Writing in Real Time and Space will guide you in restructuring your life to support your writing. In Part II: Writing with Real Emotion you will turn fears and self-doubt into sources of inspiration. The last section of the course, Part III: Writing Through to the Happy End, focuses on how to go the distance as a writer.
Each lesson contains exercises and/or action steps to strengthen your commitment and ability to write today and for the long term. Instructor feedback is available for each assignment and experiences can be shared with fellow students via a closed online forum.
Praise for Renate:

My most apparent growth as a writer was setting up a writing routine and honoring it. Renate helped me by identifying how I was giving it up and not sticking to my schedule. I now 'work,' as in write, from 8:00am to 1:00pm Monday through Friday. ~ V. Sonne, Globe, AZ

Renate has enhanced and changed my life profoundly. For example, I am sitting here today, writing Chapter 4, after teaching AND having completed grocery shopping and it's only 3:30pm. I've never ever been so organized! ~ Nuala C., New York, NY

Working with Renate is extremely valuable. The accountability and encouragement keeps me on track towards joyfully living the best version of my life. I have concrete strategies for walking, with joy, down the path to my dreams. She is both extremely skilled and compassionate. I highly recommend her services to anyone interested in reaching their potential while fully living their life. ~ Natalie Watkins, San Antonio, TX

Praise for Renate's latest book, Beyond Procrastination™: How to Stop Postponing Life:

Beyond Procrastination is a manual for life. ~ Carlette Christmas, Fox 48 and KAYT

This book is one to keep by your bedside. ~ Eleanor Bobrow, WDIY Public Radio

While this book is written for the frustrated, chronic procrastinator, it will be helpful to anyone who needs some help getting started or reenergized to continue a project to completion. ~ Jane Anderson, bizcatalyst360.com

And for those 20–25% of the population who consider themselves chronic procrastinators, this is an undeniably useful book: it will help readers uncover their own delay patterns and develop effective coping mechanisms. ~ Patricia Gale, Blogcritics.org
WEEKS AT A GLANCE:
PART I: WRITING IN REAL TIME AND SPACE (October 5 – November 2, 2016)
Week 1: What to Write
The first module will clarify the vision for your writing project by offering techniques to make your goal as specific and as inspiring as possible.
Assignment: Create your SMART writing goal and supporting affirmations. Submit for instructor feedback.
Week 2: When to Write
Now that your goal is in place, let's see how you can fit consistent writing time into your life. Because our needs and patterns vary, each writer needs to develop a customized time management strategy that fits her circumstances. This week you will devise a plan to make writing a regular part of your life.
Assignment: Keep a time log and devise a writing plan. Instructor feedback available.
Week 3: Where to Write
In addition to making time for writing, your actual physical writing process also needs to be anchored in a supportive environment. In this class you will learn how to organize your space for greater productivity.
Assignment: Set up your writing space. Share experiences with instructor and group.
Week 4: What to Write Where and When—Timeline Magic
Finishing large projects can take months, some years. Even smaller jobs often involve multiple steps and ongoing commitment. How can you stay on track? Deadlines! This week you will create a timeline with meaningful milestones and precise finish dates for each phase.
Assignment: Set a timeline for your writing project. Instructor helps to make it strong and motivational.
PART II: WRITING WITH REAL EMOTION (November 2 – November 30, 2016)
Week 1: Turn Fear into Creativity
When you have set up your life to support your writing, fear often kicks in because you are actually working on your project. The doubts that have held you back in the past may make a comeback or overwhelming new worries could emerge. This class will give you ideas of how to channel those fears to fuel your creativity.
Assignment: Write a short story or blog in which one of your characters—fictional or real—overcomes fear in inspirational ways. Submit to instructor for feedback and take advantage of an opportunity to share your writing with fellow students.
Week 2: A Liberating Farewell to Perfectionism
This may be the hardest thing for a writer to do because you want your creations to be flawless; you want your ability as a wordsmith to shine. This challenge offers an opportunity to become aware of and debunk your perfectionist illusions. Learn how to avoid procrastination by reframing your expectations.
Assignment: Practice imperfection through several exercises. Instructor feedback available and group support encouraged.
Week 3: What Makes You a Writer?
Many of us have been told that writing—unless you are a bestselling author—is not a "real job" or that being an artist is not for you. In this class, you will develop strategies to reclaim the writer within and without.
Assignment: Develop your writer's statement. Submit for instructor feedback.
Week 4: The Twin Engines of Success: Patience and Persistence
Writing a long piece such as a book requires staying power. Some days, words on the page just don't make any sense. Other days the outside world tells you that your work is not good enough. Patience and persistence help us through these tough moments. Learn how to increase those two engines of success with some time-tested tools.
Assignment: Become more patient and persistent using specific methods. Opportunity to share experiences with instructor and group.
PART III: WRITING THROUGH TO THE HAPPY END (November 30 – December 28, 2016)
Week 1: Keeping the Momentum Going
What happens when distractions get the better of you? Maybe your writing suffers because you spend too much time on the internet. Or some days it seems impossible to get started. This week, you will identify when you are prone to distractions and how to improve your productivity.
Assignment: Keep a procrastination log and design a strategy to stay productive. Instructor input available.
Week 2: Integrating Writing and Self-Care
For long-term writing success, it is extremely helpful, if not essential, to create a writing schedule that includes all phases of the process from your first chapter to publishing your masterpiece. To stay on track with that schedule, you need to take good care of yourself.
Assignment: (Re)write your project timeline and commit to 5 self-care habits. Submit to instructor for feedback and share your self-care commitments with the group.
Week 3: Self-Sabotage—How to Recognize, Counter and Defeat It
You are almost there...and then it happens—self-sabotage. Very often it is a way of handling stress that backfires. This session focuses on realizing when you undermine yourself and increasing your ability to manage pressure.
Assignment: Identify self-sabotaging behavior and replace it with self-nurturing. Instructor available for feedback.
Week 4: Finishing Your Project and Letting Go
Despite our desire to finish our project and get recognized for our accomplishment, it can be surprisingly difficult to let go. What if it is not perfect or critics don't like it? It's time to confront your fears and celebrate the benefits of finishing.
Assignment: Prepare yourself for sending your finished piece into the world and identify your next big goal. Consult with instructor and share with fellow students.
Materials needed: An Internet connection and email and paperback or eBook version of Beyond Procrastination™: How to Stop Postponing Your Life by Renate Reimann, PhD (suggested but not required).
ABOUT YOUR INSTRUCTOR: Renate Reimann, PhD, is the creator of the Beyond Procrastination™ program which is at the center of her teaching, writing, public speaking and coaching. Her own experience as an author and her background in publishing, college teaching and coaching have prepared her to confront pretty much any procrastination issue writers encounter.
COST: $59 per class; $159 for all three ($18 savings, plus bonuses!), which includes weekly assignments delivered via email, written individual feedback from the instructor and an online group forum for mutual support and interaction.
BONUS: a 20% discount on any of Renate's regular coaching services.
BONUS with the purchase of all three parts: Receive a free PDF copy of Renate's book, Beyond Procrastination™: How to Stop Postponing Your Life.
BUY NOW: All 3 Parts of Beyond Procrastination™ for Writers by Renate Reimann, PhD (12 weeks, starting 10/5/2016) Limit: 15 students. Early registration is recommended.
This class is now closed. Please check out the WOW classroom for the current schedule here.
----------------
BUY NOW: Part I: Writing in Real Time and Space by Renate Reimann, PhD (4 weeks, starting 10/5/2016) Limit: 15 students. Early registration is recommended.
----------------
BUY NOW: Part II: Writing with Real Emotion by Renate Reimann, PhD (4 weeks, starting 11/2/2016) Limit: 15 students. Early registration is recommended.
----------------
BUY NOW: Part III: Writing Through to the Happy End by Renate Reimann, PhD (4 weeks, starting 11/30/2016) Limit: 15 students. Early registration is recommended.
----------------
Upon successful completion of payment, your name, email address, and contact info will be submitted to your instructors. They will contact you with further information for beginning the class.
Questions? Email Marcia & Angela at:
classroom[at]wow-womenonwriting[dot]com