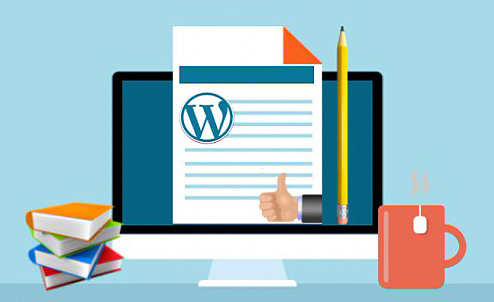 CREATE YOUR WORDPRESS WEBSITE TODAY:
No Code, No Technical Stuff, No Fuss
with Karen Cioffi
START DATE: This class is currently closed.
DURATION: 5 Days
COURSE DESCRIPTION: There's no way of getting around it—every author, writer, and other home business absolutely must have their own website. And, if you're an author, it doesn't matter if you're published or not—you need a website.
Think about it.
Imagine hearing of an amazing restaurant with the best prices in town. Your mouth begins to water. You've got to get to that restaurant. But...you can't find an address or even the correct spelling of the name. How to you find it?
Or, suppose a friend tells you of a must-read book. It's just what you've been looking for. Your friend didn't tell you the title of the book, but she gave you the author's name. How will you find the book?
No matter what you're looking for, the answer will be the same: the internet. And, once the internet is mentioned, you know websites are involved.
So, again . . . you've got to have a website.
If you're still not sure this is an absolute truth, here are just a few statistics to prove it.
Internet organic search drives 75%+ of all search traffic
Companies that blog received 97% more links to their website
As of the end of January 2016, there were over 983 million websites
There are over 3.5 billion searches per day
61% of global Internet users research products online
44% of online shoppers begin by using a search engine
Studies found that online searchers are more likely to buy
As you can see, the internet has thousands, millions, even billions of online searches—people who are looking for what you're offering.
If you've written a book or are promoting another product or service, it's indisputable, you must have an online presence.
So, after questioning the need for a website and realizing you MUST have one, you may now be questioning the time element: When should I begin my online presence?
The answer is simple: NOW.
A website is the foundation to your marketing empire. It provides the structure for creating and building visibility and your platform. It's your online 'home.'
If you're not sure what 'your platform' is, it's what you have to offer, what you're about, your niche and expertise. Your platform is about establishing a connection with your readers/visitors (your audience). It's about getting your visibility going and growing.
What an industry expert has to say.
Industry expert Jane Friedman, writing and publishing teacher at the University of Virginia and columnist for Publishers Weekly, explains:
When I tell writers it's mandatory they have a website, those who are unpublished will immediately ask, "But what do I say on my website if I'm unpublished?"
This question assumes that there's no benefit to having a site unless it's to market, promote, and sell a book. But there are several good reasons to start a site even if you're not yet established.
The Benefits
Okay, above are practical, but generic reasons to have your own website. Now, let's get to the bottom line? How can a website actually help you?
1. Do it while there's no urgency.
If you're trying to sell something, at some point you're going to be in a position where you MUST get a website up and running. Creating it before there's an urgency gives you time to get familiar with running a site. It'll give you time to learn the system and tools.
2. Does anyone know you?
The very basics of promotion is to create visibility and generate a following, an audience. You need people to sell to. This is considered building awareness. A website is the foundation of how you do this.
There's a marketing idiom: people buy from people they trust. Having a website and having people be able to stop by builds a relationship. This relationship in turn builds trust. You need this to create a successful business or career.
3. You have an open door which can lead to opportunities.
The amazing thing about the internet is you never know who'll come a visiting.
In 2012, Brian Klems, of Writer's Digest, was surfing the web for freelance writing sites. He happened upon mine and WOW! I was honored as Writer's Digest Website of the Week and Brian added a powerful little blurb about my site.
You just never know. A potential buyer, client, customer, publisher, or agent may happen upon your site. Think of the lost opportunity if you don't have a website up and running.
I get regular clients from online searches. This is fact. It works. You must have a website.
So, the question now becomes, why don't you have a website?
AGHHHHH! Not a website!
No doubt, even thinking about having to create your own website can be intimidating. And, the thought of having to pay someone to do it for you, may be even more frightening.
Well, that's where Create Your Own WordPress Website Today comes in.
This e-class removes the fear of doing it yourself. There's no technical stuff involved. Just simple easy-to-follow instructions with screen-sharing videos to SHOW you exactly what to do, along with one-on-one help (hand-holding).
This is one of the most value-packed, cost effective e-classes there is.
It's a 5 day class, but you can have your website up and running in less than a day. Or, you can choose to take your time. Either way, you'll have the tools and help you need to get it done. And, get it done right!
Whether you don't have a site yet or you have one, but it's not doing what it should, now's your opportunity get in on the game.
In case you're wondering why the class shows you how to create a WordPress website, it's because it's one of the most popular software: It's user friendly, great for search engines, and you don't need to know coding or html to use it.
The Create A WordPress Site class definitely met my expectations and provided all the information, print and video, that I needed to get my WP website off the ground. The information was easy to follow and broke down all the elements that were confusing about WordPress prior to this class. It covered the basics and provided information for developing my site further with plugins. Most of all, this class gave me the confidence and helped to focus my efforts so that I could get a website up and running in 5 days.

Thank you so much Karen and I look forward to taking many more courses from you soon. I love the clarity and succinctness with which your course booklets are written as well as the sequencing of the information. ~ Jane Grueber

I went back to basics and re-read Create Your WordPress Website Today. That one class is worth its weight in gold for directness and ease of use! I'm in a whole different mindset than I was when I first began this project and I now appreciate what it is that you have put together. This class is amazing. It makes me feel confident that Blogging Made Easy will reap even more rewards as I move forward. I'm looking forward to my next class with you: Become a Power-Blogger. ~ Dianne Pearson

As a children's writer about to take the plunge of starting my website and blog, I am glad I signed up for your program, "Create Your WordPress Website Today." You made it clear that a website is mandatory for anyone starting out, and explained explicitly each phase of what needs to be done. Also the opportunity of working with you while building my website, built into the program, is a confidence builder. You make yourself available for a week to answer questions and guide me through the process. I won't have to make a go of it alone. I highly recommend your program. It's excellent and sure to help your clients make a smooth transition onto the Internet. ~ Linda Wilson

Three months after starting my freelance editing business, I knew I needed a website and blog but was too overwhelmed to set them up. Karen Cioffi's class, "Creating and Building Your Author Online Presence: Website Creation to Beyond Book Sales," looked like the perfect nudge I needed. And was it ever! Karen provides even more information than I'd hoped for. She is approachable, helpful, and knowledgeable, and not only did I learn what I knew I needed to learn, I also came away with new marketing strategies I hadn't even thought about—and that's saying something, considering my background in publishing. If you're even just thinking about writing a book someday, take this course now and start building your author platform! ~ Candace Johnson, Change It Up Editing and Writing Services

As a person interested in pursuing work in the field of content creation and website optimization, Karen's Become an SEO Writer course provided all the tips I needed to start that journey. The weekly lessons are packed with information, from specific tools and resources to writing samples and technical suggestions. Karen is also able to answer any questions that arise from the readings or other queries related to website optimization, seeking jobs, and marketing one's own services. In addition, once the course concludes, Karen's sites provide helpful content that will be useful in starting or continuing work as a content writer. ~ Jessica Nierad

I so appreciate the help you've given me with this course. I found it to be very informative and easy to understand. Thank you so much for your help and patience. I feel I've definitely improved my marketing skills and created my own blog. Thanks again. ~ Susan Lapp-Mellott
WHAT YOU'LL LEARN:
Introduction
Why you absolutely, positively, no-doubt-about-it need a website whether you're a published or unpublished author/writer.
The Very Beginning:
About domain names and how to create an effective one
About web hosting
Why use WordPress
How to get your WordPress site
Getting Started with WordPress:
Choosing a theme (free or paid) basics
Choosing an effective website title and subtitle
Overview of the WordPress Dashboard

The must-have author/writer website pages
How to Make Your Site Effective and Safe:
Getting your blog started
Must-have WordPress plugins for visibility and security
Adding multimedia (images, video, animation, audio, etc.) to your site
Optimizing Your Site:
What is website optimization and why is it important?
Social media plugins and how to use them effectively
Optimizing your multimedia items for search engines
Bonus Stuff:
20-Point Website Checklist
Selling From Your Website
Screen-sharing videos to further aid in understanding
Don't procrastinate! Get started today!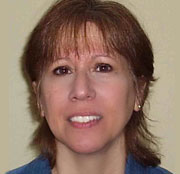 ABOUT YOUR INSTRUCTOR: Karen Cioffi (https://www.articlewritingdoctor.com/) is a former accountant who is now a multi-award-winning author, ghostwriter, freelance writer, editor, and author-writer online platform marketing instructor. She founded and manages Writers on the Move (a marketing group), and presents online writing and marketing workshops and webinars.
Karen has published 12 writing and marketing eBooks, the most recent, Article Marketing: Increase Website Traffic with Properly Formatted and Search Engine Optimized Content.
In addition to this, Karen's website, Karen Cioffi Writing and Marketing (https://karencioffiwritingandmarketing.com), was named Writer's Digest Website of the Week, June 25, 2012.
COST: $97 for the course, which includes one-on-one support.
BUY NOW: Create Your WordPress Website Today with Karen Cioffi (starts every Monday). Limit: 5 students. Enroll today!
This class is now closed. Please check here for our current schedule.
Notes: Upon successful completion of payment, your name, email address, and contact info will be submitted to your instructor. She will contact you via email with information on how to get started.
----------------
Additional Testimonials for Karen Cioffi:

You have provided a ton of information that I am still working through. Your content was thorough, relevant and authoritative. Your lessons are jam-packed with amazing information. I would recommend this course to anyone who blogs or otherwise writes for the Web. ~ Rosemary Jarrell

Karen Cioffi knows her stuff! I sat in on her class and was extremely impressed by her course materials, website evaluations, and personal coaching with students. She knows a lot about making your website stand out from the pack—even an old pro like me learned a thing or two! She provided students with unique solutions personally tailored to their own websites that I would never have thought of. I highly recommend this course for those who are looking to build their online platform. Karen goes above and beyond for her students and is a fantastic mentor. ~ Angela Mackintosh, editor and publisher of WOW! Women On Writing

The last three weeks have been invaluable and this course has helped in so many amazing ways. Thanks for all the wisdom. I am learning a ton and feel so much more equipped to build my platform. Thank you so much. ~ Amy Crawford, PhD, LMFT Psychotherapist & Writer Specializing in Military PTSD

Karen Cioffi-Ventrice is the go-to person for online marketing. She knows her stuff and does what she does with heart.
~ Carolyn Howard-Johnson, multi award-winning poet, writer of fiction, speaker and teacher

I'd like to add my thanks and appreciation. I will keep the PDF for future references. I have learned a lot in this workshop, and I appreciate the time you put into it. ~ Andrea

A huge vote of thanks and waves of appreciative applause for all the time, effort and enthusiasm you invested in this workshop. For me it has certainly been one of the highlights of this conference—so many thanks for sharing all your expertise so generously. I think there will be more than several better websites and promotional pages on the Internet after this.
~ Anne Duguid, MuseItUp Publishing Content Editor

Thanks so much for sharing your time and expertise in this workshop. It's vitally needed by authors today. ~ Karina Fabien, author

Thanks so much for offering this workshop this year. I learned so much! ~ Deb Hockenberry, author

Your PDF is a keeper and I will continue studying the lessons through the coming month. Your guidance and inspiration has taken some of the intimidation out of my non-techno abilities to shape my website (currently in languishing limbo) as well as my blog. Many Thanks for an Exciting Experience. ~ Kate Sender

Karen, Thanks for all this valuable information. ~ Beverley Eikli
----------------
Questions? Email Marcia & Angela at:
classroom[at]wow-womenonwriting[dot]com