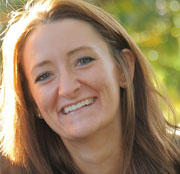 TIPS AND TOOLS FOR EDITING by Denise Long
START DATE: Closed.
DURATION: 6 weeks
COURSE DESCRIPTION: Often, the most arduous step as a writer is actual act of getting the draft down on paper. But, in fact, the revision process can be even more grueling. Most of the time, when we go through and re-read our work, we're not sure what to do first. What are the best steps in the self-editing process? What should we be looking for? This course breaks down the editing process into different areas and helps writers to create a self-editing checklist that will lead to success.
Many authors say that they spend more time in revisions than they spent in the original writing process. This course helps to streamline and simplify that process. With plenty of tips and tricks that can guide writers through the task of self-editing, this course identifies what to look for in a draft, from basics in punctuation and grammar to addressing the dreaded (and somewhat cryptic) "show versus tell" dilemma. Before tackling the querying and/or submission process, writers need to make sure the manuscript is as polished and prepared as possible, and this course shows how to do just that!
This course is also appropriate for those wordsmiths who love to edit. Interested in becoming a freelance editor? This course will help you develop the skills to guide a writer's work to perfection!
Denise always reached out to her students. Even though this was an online course and I never met her personally, I could feel the warmth she has for her students and her desire for them to achieve their goals. She gets an A+ from me, great teacher. ~ Lynette A.

Ms. Long answered my questions in a timely manner and always asked questions or added additional explanations to clarify what we are talking about. I could tell that she really wanted me to improve as a writer. ~ Rashaan K.

This was a quality course, with a high quality instructor. ~ Brianne L.

Denise was an excellent teacher, and I would love to have her again in another course. She was insightful and worked hard to help me overcome my weaknesses and challenges. ~ Jackie F.

I am grateful I had an opportunity to work with Ms. Long. She had a unique way of teaching, almost "story like." Her writing skills are endless and she obviously loves what she does. It shows in her feedback and her writing. I will not forget this class, nor the instructor who taught it. ~ Christopher W.

This was a very interesting course, and I learned more than I thought I would. I wasn't sure what to expect, but it ended up teaching me many things I hadn't thought about before. Well worth it in the end! ~ Gene C.

Overall, I am glad I took this course and it will be very beneficial to me as I move on towards the next step in my writing. ~ Rebecca H.

I have learned some very important things during this class to help me improve my writing skills. Also, the instructor was very good at getting the class to elaborate during discussions and she asked questions about our responses to get us thinking a little more in depth on what we were discussing and reviewing. I liked that. ~ Carlee R.

I have received outstanding editing and feedback from Denise. I am extremely fortunate to have worked with her. She was detail oriented, knowledgeable, meticulous, and easy to work with. ~ Mayra B., editing client

Denise made significant efforts to always communicate in a timely manner and to assist me when encountering different challenges in my manuscript. Her comments and feedback were always helpful and encouraging but also useful and constructive. ~ Kaleigh V., editing client

Denise has edited several articles for me. She was thorough, conscientious, and asked thoughtful and helpful questions. It was a pleasure to work with her, and I will do again in the future. ~ Donna B., editing client
WEEKS AT A GLANCE:
Week One: Introduction to Editing
The first week will review the different types of editing (developmental editing, copy editing, line editing, proofreading, etc.). The class will include a discussion of the editorial relationship and how to become a strong editor.
Note: Each lesson will have a specific assignment and a discussion component related to that week's material. The instructor will actively participate in the discussions and provide individualized feedback on each week's assignment.
Week Two: Making the Most of Your Editing "Tools"
Week two will focus on using your editing "tools" to their utmost advantage. We will discuss how to use the tools available in MS Word (and other software programs) for editing to streamline and simplify the process. This week will also include a discussion of the best resources available for editing (reference books, websites, etc.)
Week Three: Showing, Rather Than Telling, and Pacing
Week three will cover how to recognize "telling" in writing where there could be "showing." It's one of the most often cited problems in manuscripts, but writers often struggle to recognize when to show and when to tell, or how to tell the difference. This week will also include exercises for evaluating pacing for maximum effect.
Week Four: Point of View and Character Movement and Motivation
Week four will guide you in examining the text for consistency in point of view, and a discussion of characters' movements (physically) and motivation (emotionally). When a writer "knows" what the characters are thinking and doing, he or she can sometimes just make assumptions about how that will be perceived by the reader. This week will include exercises in being objective as an editor to identify unintentional POV shifts and other issues.
Week Five: Grammar, Syntax, and Dialogue
In Week five, we'll get back to the "nuts and bolts" of writing. This week will include a review of things to look for at a basic level, including grammar, punctuation, sentence structure, and issues in dialogue. Approaching an editing project should often move from the bigger picture (issues covered in Weeks 3 and 4) to the more minute details (those covered in Week 5).
Week Six: When the Editing is Done (Or is it?)
In the final week of the course, there will be much discussion about knowing when to say "when" in the editing process. This week will review the editor's "checklist" and how to complete those final "checks" before moving on to submitting and/or querying with a manuscript. For those students interested in pursuing employment opportunities as an editor, this week will also incorporate a guide to finding and pursuing freelance opportunities, including a question and answer forum with the instructor.
Materials needed: No materials necessary. However, the course is designed to guide writers in working with their own fiction or creative nonfiction manuscripts (or a work from a potential client), so students should have one work—novel, short story, memoir, etc.—that they wish to work with in the course for assignments and discussions.
ABOUT THE INSTRUCTOR: Denise Long holds a bachelor's degree and a master's degree in English from the University of Illinois. She has been teaching college-level English courses since 2006, including literature courses and writing courses, ranging from English Composition to Professional and Technical Writing. She has been editing, in some capacity, since 1998, and she has edited many works of fiction and non-fiction and numerous academic articles, dissertations, and theses. Her scholarly work in American literature has been presented and published regionally in the Midwest, and her short fiction has been published in a handful of print and online publications.
COST: $145 (Sale! Save $30 Off on this session! Normally $175), which includes access to private online forum, e-mail support and feedback from the instructor, and weekly assignments.
BUY NOW: Tips and Tools for Editing by Denise Long (6 weeks, starting 9/1/2014) Limit: 12 students. Early registration is recommended.
This class is now closed. Please check here for our current schedule.
Notes: Upon successful completion of payment, your name, email address, and contact info will be submitted to your instructor. She will contact you via email so you can get started.
Questions? Email Marcia & Angela at:
classroom[at]wow-womenonwriting[dot]com