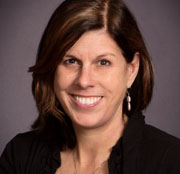 THE ART OF TRAVEL STORYTELLING by Barbara Noe Kennedy
CLASS DATES:
October session: Tuesday, October 8, 2019 – Tuesday, November 12, 2019
DURATION: 6 weeks
COURSE DESCRIPTION: Do you have amazing tales to tell about your travels, but are petrified to actually put pen to paper (or fingers to keyboard)? Maybe you're not sure where to start, or what kind of story exactly it is, or how it fits into the realm of travel writing, or whether anyone would actually ever publish it. Never fear. This hands-on class takes a deep dive into the art of writing travel stories. Each week we'll study a different type of article, from listicles to destination stories to service pieces (and more), to help you figure out how to turn your great ideas into stories—and even how to pitch them for publication. We'll be collecting a bunch of tools for your writing toolbox, which will be at the ready when you need them. We'll also devote some time each class for quickie in-class writing exercises to help get the juices flowing. A private Facebook page will allow us to share ideas, questions, and writing struggles as a community, as well as a forum to critique our homework assignments.
October session: This online live webinar course starts on Tuesday, October 8, 2019. The course meets for one hour each week, for 6 weeks (Tuesday, October 8, October 15, October 22, October 29, November 5, November 12, 2019).
All classes are held from 1-2pm ET, via zoom video webinar. All webinars will be recorded.
Upon enrollment and prior to the first class, students will receive a private link that they will need to access the webinar. It can be viewed on a tablet, phone, or computer (both Mac and PC).
Format
This course is offered via live webinar.
Webinars are live workshops given online, where you can view the instructor and websites/materials she shares on her screen, making it an interactive experience. Webinars make learning from your home or office convenient.
The live webinars will be recorded, so if you miss a session, you will be able to view a recording of the class and read the transcripts when you have the time. Class recordings are made available within 48 hours of the class date.
I've just completed Barbara Noe Kennedy's "Travel Writing in a Digital World." I learned more in this class in six weeks than I did at four writing conferences combined. Barbara is obviously a professional, with a great deal of knowledge and experience. She was completely accessible, and always encouraging. I will watch for more classes from her—and I'll be the first to sign up! ~ Shirley Drew

Barbara was the perfect travel writing teacher. She's experienced in the industry and appreciates students' unique voices. She's very encouraging and worked with me on my first published story. ~ Peter J.

I was privileged to be in Barbara's Creative Nonfiction writing class at Graduate School USA last spring. I was nervous for my first-ever writing class, but Barbara's welcoming spirit quickly turned my trepidation into excitement that grew from week to week. She had just the right mix of encouragement and constructive feedback that gelled our small class, helping us learn from one another and begin to formulate our own comments and suggestions on the fly. That is not easy to do with a class of mostly new writers! I also appreciated how she selected readings that prompted us to think about our work differently, while encouraging us to explore topics and areas that spoke to us. I will always be grateful for her support, advice, and enthusiasm about my writing. ~ Andrea L.P.

Besides having a mastery of the subject, Barbara had a distinct rapport with everyone in our class. Her comments and constructive criticism were always right-on. ~ Barry G.

Barbara is a top-notch teacher. She uses an excellent mix of hands-on writing skills and real world examples of writing. She helps guide writers without trying to change their style or voice. I learned so much from her class that I use in my personal writing and my professional life. ~ Cat E.

Genuine and kind, Barbara's skillful instruction inspires. Barbara facilitates a comfortable atmosphere for learning and exploring. ~ Lisa B.
WEEKS AT A GLANCE:
Class One: The World Is Your Oyster
We'll take a look at what travel storytelling is all about and discuss its secret sauce (i.e., sharing your vulnerabilities and universal concerns). We'll discuss the fact that we are not travel writers, per se, but writers writing stories that take place in different places. We'll nosh on general ways to tell a story and give you some tips to get you started.
Topics covered include:
What exactly is travel storytelling?
How do the world's seven universal story plots relate to me?
Some tips to get you started
In-class exercises: Short Twitter Stories and Five Senses
Assignment: Practice Twitter stories and Five Senses stories. Start thinking about what type of stories you want to write. Read story packet.
Class Two: Listicles: Friend or Foe?
This class we'll take a deep-dive into listicles (aka round-ups). We'll address the burning question of whether real travel writers should even consider writing listicles, as well as how to avoid having your listicle sound like marketing copy.
Topics covered include:
Overview of listicles
Brainstorming for listicle ideas
A thorough dissection of a winning listicle
The super importance of the header
In-class exercises: Metaphors and Similes
Assignment: Write a listicle. Write two or three! Read story packet.
Class Three: Destination Pieces
Many literary-type travel stories showcase a destination. In this type of story, your literary toolbox must be dusted off. We'll be exploring exactly what that means.
Topics covered include:
What are the main ingredients of a destination story?
Do we really have to use literary devices?
And the Mighty I?
How do I weave in a theme?
Wait, we have to talk about narrative arcs?
In-class exercise: The Magic of Colors and Character Building
Assignment: Write a destination piece. Read story packet.
Class Four: Personal Travel Essays
Personal essays delve into the heart and soul of a travel experience, and often reveal a writer's vulnerable side. They can be award-winners, but they're also among the hardest stories to write. We'll learn the best approaches to tackling them, plus how to make your prose sing. In addition, we'll take some a close look at some important tools for your writing toolbox, including dialogue, pacing, and more.
Topics covered include:
What exactly is the personal essay?
Examples of some of the greatest personal essayists
What's the difference between a personal essay and a destination piece?
The most important ingredients of a personal essay
Do I really have to share my innermost secrets?
How to write dialogue well and pace out your stories
In-class exercise: The Five-line Poem
Assignment: Write a personal travel essay. Dissect one of the great essayist's essays and learn from them. Read story packet.
Class Five: News and Service Stories
We all want to write beautiful stories, but we also have the duty to write responsible stories that present the real picture of a place. In this class we will take a look at writing news and service stories, and also how to integrate reporting techniques into any kind of story that we write. Not only are we providing vital travel info to readers, we are also serving as an important checks-and-balances on the travel industry. We'll also look at the importance of fact-checking (as boring as it may be), take a quick look at multimedia storytelling, and top it off with a quickie photography primer.
Topics covered include:
The importance of tackling issues and realities in our stories
What's the inverted pyramid?
How to avoid the fake news syndrome
Photo tips
In-class exercise: The Use of "You"
Assignment: Write a story accompanied by your own photos. Read story packet.
Class Six: Bringing it all together
This class is for you. First we'll take an overview look at how and where to pitch your stories. We will then do a live critique of student stories—each student will have the opportunity to submit a story that they have worked on during our time together and has submitted beforehand. We'll hear what the instructor has to say, but also your classmates (but only if they/you wish).
Topics covered include:
Pitching Tips
Survey of possible outlets
Insights into your writing via in-class critique
Materials needed: All written materials and resources are provided by the instructor. She will provide PDFs of sample travel stories to read ahead of each live class.
ABOUT THE INSTRUCTOR: Barbara Noe Kennedy is a former longtime editor with National Geographic Travel Publishing. She currently works as a fulltime freelance travel writer, with credits including Fodor's, Lonely Planet, London Telegraph, Los Angeles Times, Washington Post, National Geographic, and more. She also teaches travel writing and creative nonfiction and leads tours.
COST: $175, which includes six 60-minute live webinars, virtual communication with your instructor, and access to a private Facebook page.
BUY NOW: The Art of Travel Storytelling with Barbara Noe Kennedy (6 weeks, starting 10/8/2019) Limit: 10 students. Early registration is recommended.
For Class Session Starting 10/8/2019
----------------
Notes: Upon successful completion of payment, your name, email address, and contact info will be submitted to your instructor. Just before class begins, she will e-mail you with instructions on how to get started.
Questions? Email Marcia & Angela at:
classroom[at]wow-womenonwriting[dot]com